There is a nearly perfect negative correlation between wealth and working hours: the wealthier the country, the less its people work.
There is, however, one notable exception: the U.S. It is very, very rich. And Americans work very, very long hours.
When Sweden moves to a 4-day work week/6-hour work day, Americans keep working longer hours.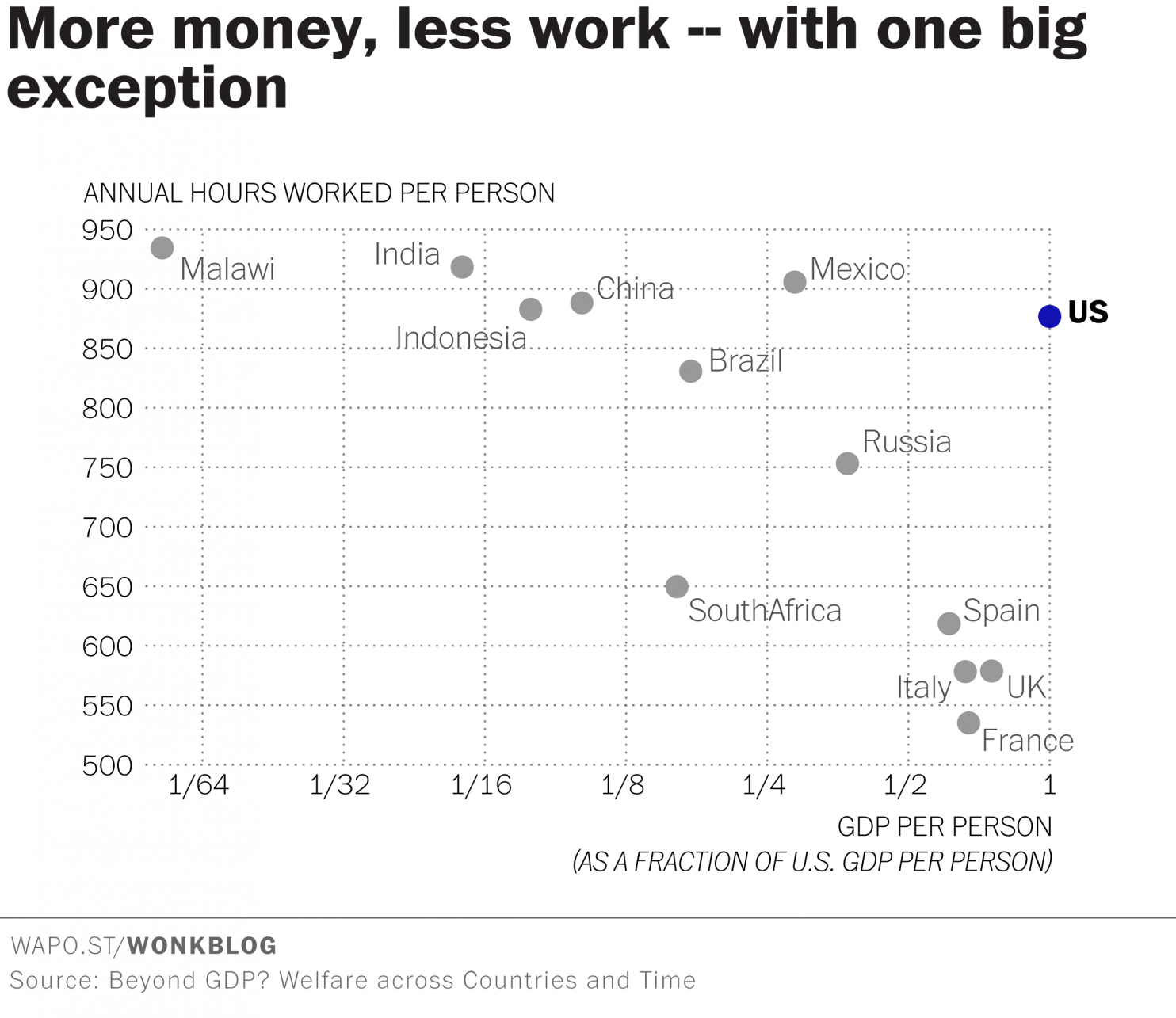 Source: https://goo.gl/PUXqmv 
Original study: http://goo.gl/Sxs1fk