The X-Culture Global Virtual Team Coach Program
APPLY to the X-Culture Coaching Program
2019-2: January 27 – May 27, 2020
Application deadline: January 24, 2020
---
Best X-Culture students from earlier semesters become coaches and mentors to the new generation of X-Culture students.
The Coaches acquire skills and experiences even many seasoned managers don't have. Skills and experiences employers want.
Phase 1: Theoretical Training (4 weeks)
Week 1: X-Culture
Module 1. The X-Culture Project: Purpose, History, Method, Vision
Module 2. The X-Culture Coaching Program: Purpose, History, Method, Vision
Week 2: Anatomy of GVTs
Module 3. Known GVT Problems and Best Practices
Module 4. Managing GVTs
Module 5. Free-Riding in GVTs
Module 6. Principles of crowdsourcing and global virtual collaboration
Week 3: Managing and Coaching GVTs
Module 7. The Art of Effective Feedback
Module 8. Team Counseling
Module 9. Managing Conflict in Project Teams
Module 10: Organizing and leading webinars and discussion groups
Module 11. Gamification of work design
Week 4: Technologies and Knowledge for GVT-Based IB Consulting
Module 12. Online Collaboration Tools
Module 13. Academic Referencing Styles
Module 14. Plagiarism
Module 15: The Basics of International Business
Module 16: Effective presentation: public speaking and written analytic summaries
A theoretical exam will conclude Phase 1.
Applicants who successfully pass the exam will be allowed to advance to Phase 2. Further theoretical training will continue supplementing practical training.
Phase 2: Practical Training (10 weeks)
Coaching several global virtual teams participating in the X-Culture competition
Providing feedback on the weekly deliverables submitted by the current X-Culture teams
Organizing and leading instructional webinars
Facilitating discussion and quality improvement discussion groups
Development of training materials
Participating in weekly experience-exchange online conferences with other Coaching Program trainees
Preparing analytic executive summaries for corporate clients
Serving as a judge of work of others, including being a member of the Award Committee that selects the X-Culture Competition winners
Phase 3: Reflection and Research (4 weeks)
After the global virtual teams complete the project, based on their observations and newly acquired understandings, the Coaches will write reflection reports that summarize their experiences, things they've learned, and advice they would give to international team members, managers, and coaches on how to improve the effectiveness of and training for global virtual teams.
The authors of the most insightful reflection papers will be offered an opportunity and the necessary support of our experienced professors to further develop their work into publishable research papers. The best reports will be presented at scholarly conferences and turned into practical guides for managers of global virtual teams.
---
For Your Job-Getting Resume
The purpose of the X-Culture Global Virtual Team Coaching Program is to help the Coaches:
Strengthen their theoretical knowledge and understanding of global virtual teams and business consulting principles and best practices;
Gain practical experience in coaching, mentoring, and managing global virtual consulting teams.
The program is very demanding and time-consuming. However, the Coaches who successfully complete the Program can put on their resume the following achievements, skills and experiences:
Completed a series of training modules on understanding and managing people in global virtual teams and international business principles and theories;
Served as a coach, mentor, and counsel to hundreds of global virtual teams completing a complex international business consulting project;
Developed and organized a series of training modules, video lectures, live training webinars for a global audience;
Investigated and facilitated the resolution of cross-cultural conflicts and misunderstandings;
Evaluated individual and team performance;
Provided regular constructive and developmental feedback to individuals and teams and helped them improve their work;
Helped members of the globally-dispersed teams coordinate their efforts;
Reviewed weekly progress reports and deliverables, identified teams that are having difficulties, helped them overcome their difficulties;
Reviewed and analyzed a large number of business proposals and prepare executive analytic summaries for the top managers;
Co-organized weekly experience exchange conferences with other coaches, shared personal observations, heard about the challenges experienced by other coaches, brainstormed the best solutions and provided and received feedback and suggestions;
Reviewed business proposals and selected winners of a large-scale consulting competition;
Developed training materials on a range of topics related to international business and teamwork;
Addressed concerns and responded to questions from members of global virtual teams;
Conducted independent research on international business and global virtual teams and wrote an analytic paper and guide for managers, team members, and educators;
Provided suggestions for training program design and management of large-scale consulting projects.
Did all of this in a highly complex culturally diverse and technology-intensive environment, working alongside people from 40+ different countries.

NEW

: completed a Pet Project. The Coaches are allowed to propose and complete any project around X-Culture. Anything you have always wanted to try but did not have a company that would allow you to do it? Well, you can use X-Culture. You can try to create a documentary about the winning team from the last semester, create a couch-surfing platform for former X-Culture participants, organize an online conference or start-up hackathon, redesign our newsletter, launch a series of interviews with leading business thinkers using our webinar platform, or anything else you are interested in. If it fails, you'll still gain valuable experience. If it works, it can launch your entire career. Either way, a completed project looks good on your resume.
---
Certificates and Recommendation Letters
After successful completion of the Coaching Program, the graduates will receive the official X-Culture Certified Global Virtual Team Coach certificates and recommendation letters.
---
Eligibility
The number of trainees in the X-Culture Coaching Program is limited to 50 per semester.
Preference is given to the X-Culture Alumni who had the highest scores on peer evaluations (3.5 and higher), whose teams wrote the best reports (4.5 and higher), as well as those who provided most insightful and thoughtful comments in weekly surveys and shared most original ideas and suggestions in the post-project survey.
We are also looking for the most motivated people, those who are eager to learn while helping the new generation of X-Culture students to succeed.
Only people who successfully complete Phase 1 (pass the theoretical exam) are allowed to advance to Phase 2.
---
Estimated Time Requirements
Phase 1: Theory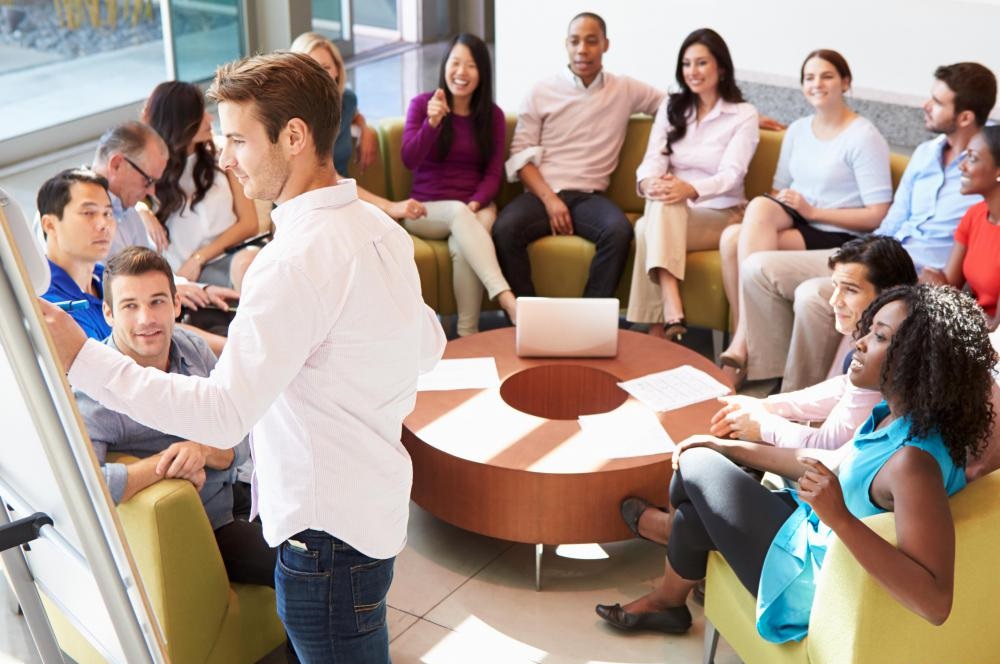 Review training materials: approximately 1-2 hours per module, 5-10 hours per week
Take weekly Theory exams: approximately 30 min per test
Total per week: 5-10 hours
Phase 2: Practice
Addressing team questions, concerns, providing help: approximately 1-2 hours per week
Reviewing weekly deliverables submitted by the X-Culture teams and providing feedback and suggestions: approximately 2-3 hours per week
Total per week: 5-10 hours
Phase 3: Reflection Paper
Analyzing observations and notes, additional research: approximately 5-10 hours
Writing the paper: approximately 5-10 hours
Finalizing the portfolio: approximately 5-10 hours
Total per week: 10-20 hours
Total time investment over the 16 weeks: 60-120 hours
---
Training Fee
Program Fee
The full program fee is $775.
Recipients of the X-Culture stipends pay $275.
Recipients of the Administrative Assistantships pay $75 and work an additional 5 hours per week.
Stipend recipients
Applicants in the following categories will be eligible for a $500 X-Culture Stipend (pay only $275 for the entire program):
Applicants whose peer evaluations in X-Culture were 4.0 or higher;
Applicants who were members of the winning teams;
Citizens and permanent residents of countries with GPD/capital less $15,000 as per the World Bank 2018 statistics.
Administrative Assistantship 
Students can also apply for one of five Administrative Assistantships of $700 each.
The program fee for the recipients of the Administrative Assistantship is reduced to $75 in exchange for 5 additional hours of work per week (administrative help with the X-Culture Project).
In all cases,
the program fee is due after the Theoretical Training.
The four weeks of Theoretical training is free to everyone.
Only students who successfully pass the Theory Tests can advance to Practical Training and pay the program fee.
---
APPLY to the X-Culture Coaching Program
2019-2: January 27 – May 27, 2020
Application deadline: January 24, 2020