As the new generation enters the labor force, companies have to adapt to the values of the millennials.
Unlike their parents who were happy with secure 8 to 5 jobs, the millennials are driven by other ideals and desires.
These are the biggest changes in Top 3 motivators at work for those born in the 60's and 70's vs. those born in the 90's and 00's.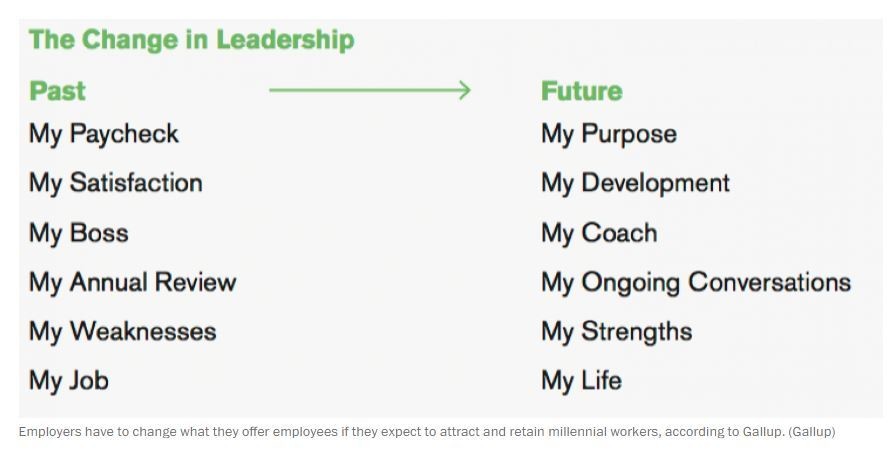 Source: Gallup, http://goo.gl/8dThlZ
Image: Gallup poll