X-Culture Kids: Update after 5 weeks of testing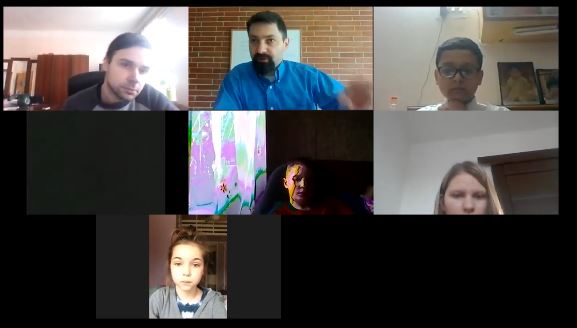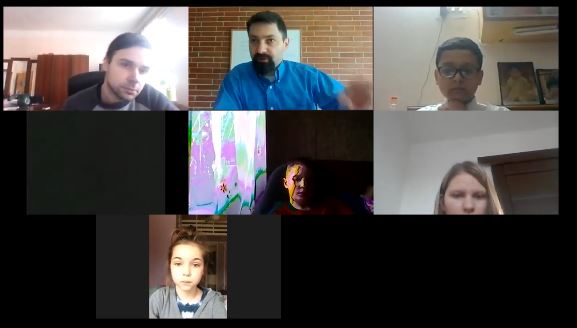 After several very busy months of recruiting kids, preparing training materials, delivering the Theory Training and, most recently, forming the first batch of "kids" teams, I am ready to provide a brief update on HOW X-CULTURE KIDS IS DOING.
So, we have received about 200 applications. Some chose to participate next semester, some dropped out, but about 150 enrolled and started the four-week Theory Training phase.
They kids had training in how to work in international teams, cross-cultural communication, team leadership, online collaboration tools (Dropbox, Google Docs, etc.), and International Business. Every week they had an exam. To advance to the Practical Training phase, they had to pass all four tests.
64 kids passed the Theory Training with flying colors. Another 36 were added to the pool from the group that "did OK". The 64 stronger kids were placed on international teams, and the remaining 36 will be working in collocated teams this semester, and then again in international teams next semester.
The youngest is 9 years old (and the only one who got all 100s on every theory test!), the oldest are 17 (several of them).
The kids were placed in teams with peers of their own age (each team is +/-1 year).
As an experiment, some of the oldest kids (17-year-olds) were placed on college teams with first-year college students (17-18-year-olds).
So far, it's going VERY WELL.
These kids are extremely smart. We have regular webinars, so I've had a chance to meet most of them. We'll try to make feature stories about most of them, but for now, there is for example, this one kid from India. Only 11, but so serious, so smart, so articulate. The questions he asks and the comments he makes – he's stronger than some of the students in my university courses. Or these two sisters from California who had to wake up at 6 am on a Saturday morning to attend our live meeting, which by the way tend to bring together kids from literally every continent.
The kids are having started having their regular Skype team meetings. Both of my kids are participating and regularly have to be up early in the morning or stay up till late at night to be able to meet with their team members from Asia, Europe, and Africa.
Two companies presented their challenges:
Innospark: An educational/developmental toy maker from Lithuania that is seeking help with new toy ideas and marketing their toys in new countries;
The Finnish Schools International: A network for progressive private schools that use both the Finnish system, but also Finnish expatriate teachers. They are asking the kids to design their Dream School, from scratch, anything goes, and then help develop a marketing strategy for the Dream School.
We had live webinars with the CEOs of each company. This week, the kids have to choose their client.
Can't wait to see their ideas and proposals.
More about X-Culture Academy here
---
By Vas Taras
 icon-folder-open  More X-Culture blog posts
  icon-pencil-square-o Become an X-Culture Blogger and submit your X-Culture related observations, stories, suggestions