The past 10-15 weeks have been the busiest weeks of my entire life (and 20 weeks ago I could have not imagined it could get any busier). Hence, infrequent updates on our progress.
One of the tasks that has kept us busy is the redesign of the X-Culture Coaching Program.
A huge number of former X-Culture participants express interest in continuing growing with X-Culture. Most ask to participate in X-Culture again, but you can't grow much from doing the same thing.
So we created the X-Culture Coaching Program, where our best former students become Coaches to the new generation of X-Culture participants.
This semester, it's even more complicated. Almost all Coaches from the last semester expressed interest in being Coaches again. So for them, we created a Head Coach position and they will serve as Coaches of Coaches.
Always growing. Always trying new things.
The biggest changes in the Coaching Program are:
More rigorous pre-project theoretical training (16 training modules on topics ranging from The Art of Effective Feedback, to Online Collaboration Tools, Cross-Cultural Conflict Resolution, to The Principles of Crowdsourcing.
A greater focus on the professional portfolio building. Upon completing the program, the Coaches will have an impressive professional portfolio containing samples of work the Coaches have completed, such as: case reports, pre-recorded instructional video lectures, manuals and guides for members and managers of GVTs, recordings of live instructional webinars, reflection papers, research papers, and more.
A brief review of the new vision for the Coaching and Head Coaching Programs here:
---
By Vas Taras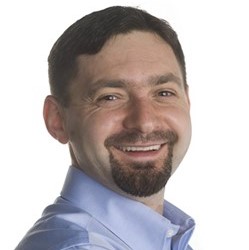 icon-folder-open  More X-Culture blog posts
  icon-pencil-square-o Become an X-Culture Blogger and submit your X-Culture related observations, stories, suggestions