I don't know how much more I can add to Dr. Taras' very thorough analysis of the event, but I will attempt to fill in some of the gaps.
The Beginning:
I've always believed that Global Business was the way to "world peace".  I think it was Winston Churchill and General Eisenhower who believed the same philosophy when they dreamed of creating the European Union (EU) so many years before it actually came to fruition.  The idea is that economic interdependence ideally would create a more peaceful world. Of course, the EU suffers from the consequences of those decisions, but that's a whole other conversation.
When I first got involved in X-Culture 5 years ago, I saw the opportunity of linking my skills to the needs of the organization.  I was amazed at how X-Culture's core values resonated with mine and how it could actually help the world achieve "world peace", the concept that I learned from the EU.  In the summer of 2013 – when X-Culture came to my hometown, I couldn't participate because my family had suffered the tragic loss of my husband.  I restructured my priorities to care for my family – work and everything else was secondary.  In the years that followed, as my life began to resume its normalcy, I actively re-strategized my intentions "to live an authentic life in the service of others."  I know it sounds passé but I selectively chose activities and organizations that resonated with my intention.
In the years that followed, I became more invested in X-Culture and I continued to see opportunities to contribute but was reluctant to engage at first.  There were so many professors more qualified and more heavily invested than I was but the sound of my own voice talking in my head wouldn't allow me to walk away without doing something.  I could clearly see the path to scale X-Culture, and whenever I thought of an idea, the solution very quickly followed.  Please note that I don't actually believe that they were my own ideas, but that the Universe called on me only to execute what is intended for such an amazing organization.  So, after years of participating in X-Culture virtually and attending the conferences, I raised my voice and stepped up with the idea of Global X-Culture with the goal of helping students from all over the world find their own strengths to contribute to "world peace".  I wanted to help Dr. Vas Taras scale X-Culture so that more students would find their way to us and grow a population of educated professionals (in and out of the classroom), culturally intelligent leaders, and most importantly, empathic humanitarians.  My goal for us is that we achieve a world WITH peace, without poverty, without inequality, without racism, without so much of the "noise" that humans cause to create such a violent world.
YOU ARE THE WAY TO PEACE.
The Main Event:  Global X-Culture Miami 2017
This event was actually two years in the making with one year of actively planning and implementing.  I built many relationships in the process of creating Global X-Culture Miami.  I met Jimbo Osceola through a mutual friend years ago, and as we did more student-engaged projects together, I realized he may be open to being the "challenge company".  It did actually take two years to convince the organization that this would be a win/win/win (Seminole Gaming/X-Culture/students) for everyone.  My university needed a lot of convincing and it was the creation of the new MBA program in the Fall of 2017 that opened up the path of X-Culture to be hosted in Miami, again a win/win (X-Culture/JWU, MBA).  But I have to say that perhaps the most important component of Global X-Culture Miami was the faith and trust that Vas has in me. He believed in me and allowed me to create without the boundaries of fear, and for that I am so thankful.  There is so much more to say about my admiration for Dr. Taras but for now, I will leave it at that.  The rest you already know.  Not only did Dr. Taras outline everything so thoroughly, but you actively participated in it.
The Wrap-up:
The idea was that we create a program that was very student-centric.  What this means is that students are the face of the infrastructure (Ambassadors and Coaches) and students' attendance was the focus of the program.  I think we achieved that.  I hope we can continue to build on this in the future by growing a more robust Ambassador Program and creating a framework that centrally focusses on student engagement.  I believe this to be a core value and hope that we can continue this as we evolve.
I'm sure I appeared focused and stressed the entire time Global X-Culture Miami was taking place.  I took on a lot and I felt completely responsible for everything though I know I was surrounded by friends and colleagues.  I wanted everything to go as smoothly as possible, and I wanted to see where the gaps were.  If I was too busy to talk to you, if you had a question that I walked away from, or if I seemed tense at any given time, please pardon me.  As I play the events over and over in my head, I can visualize the gaps, I can see the imperfections, and I can hear the complaints.  But I also see the goodness.  I was so awed by the transformation that I got to witness as students evolved to become more culturally intelligent.  I am impressed by the friendships that you've build. But most of all, I can see you transforming to become the best versions of yourselves and help build our world for the greater good and achieve "world peace".
What I'm Thankful for:
You cannot imagine how many times I called on GOD to help me.  I asked for guidance and help so many times that I can't claim any of it as my own.  It always used to annoy me when athletes and musicians thank GOD publicly but now I get it.  I am ever so thankful to GOD!
Johnson & Wales University gives me the stability that I need 9 months out of the year so that I can be a risk-taker the other 3 months. Professors are always accused of not being practitioners, but in my case, I permit myself to practice what I teach and my profession allows me to do that.  I am thankful for my job!
I am thankful for the space that the university allowed us to use and the support that they provided us. Yes, we paid for it and yes, there were challenges, but I can't imagine pulling off what we were able to accomplish without the struggles.  After all, it was a huge learning curve for everyone and in the words of Schumpeter, "we must destroy our old way of thinking in order to create the new."  And with all change, there comes challenges – always. People had to get involved in ways they were not accustomed to.  And knowing that this was not a part of their job, I am thankful that they participated in their individual capacity.
And I am thankful for all the people who came and made it all happen.
Seminole Gaming:  Did you see how many Vice President's Seminole Gaming sent us?  WOW!!!  I am flabbergasted by their support and commitment.  This is of course a win/win as they are beyond impressed with what they experienced.  I believe that they will be a constant partner for Global X-Culture.  I hope that someday, many of you will be one of their "team members".  I'm not going to name them here but they're in your program should you want to get more information.
The Panelist:  Career Builders CEO, Sue Romano couldn't come but made sure one of high level managers (Ivana Lodovici) could come in her place.  And when she heard that we were short a panelist, she offered to invite one of the HR managers from Telefonica, Mr. Camilo Perez to attend.  Mr. Rigo Juarez (UPS) was borne out of a friendship that Dr. Andre and I were able to develop from a past conference, and Dr. Andre brought in Beth Sobol, (Founder of Fashion Week Miami), Vanessa Zabala (Grow Florida), Wolfgang Wehen (Provident Blue), Pam Presley (Sole') and Juan Flores (Transportation Consultant).
Stephen Kowal, (Cable & Wireless Communications) Chip Post, (Bostic Steel) and Jimbo Osceola, (Seminole Gaming) and Chris Mangos (MIA) are all friends of mine.  They came because they believed in our cause too.  And just a quick word about Chris Mangos – his father was actually very ill and had passed away only 12 days before our symposium.  You can imagine how embarrassed I was to nudge him as we got closer and closer to the day of the event.  The MIA/PortMiami excursion was not confirmed until just the week before Global X-Culture and without Chris' contacts at American Airlines and PortMiami, that day would have been lost.  Again, I prayed a lot.
The Faculty:  What can I say about the Faculty members who opened their arms and asked what they can do to help?  Professor Tim Muth who wrote the business challenge for us and managed that component of Global X-Culture Miami, THANK YOU!  Professor Karen Lynden and her Social Media Challenge and Professor Anne Marie Swerg who managed the Professional Development Competitions – THANK YOU!  And though Dr. Andre was the quiet one, she gave my wings the lift that I needed from time to time and Professor Myott was the shadow that I needed during the week so that I could be in multiple places at one time.  I am so thankful for their support and friendship.
The Students:  But of course, this would have been all for nothing if the students didn't find value in it.  My team of Ambassadors make me so proud to be their teacher.  They took direction without questioning and lead when they were called to action.  I have never been so amazed by a group of young people- many of them only 18 years old.  And to the students who came, I will say it again, it was such an honor to be of service to you, the faculty and the X-Culture organization as a whole.  Thank you to all for coming and being a part of this inaugural year.
The Future:
I want to stay the course.  As Director of Global Symposiums, I want to develop and implement at least four more Global X-Cultures and take you all over the world so that we can continue to evolve. I want to help scale X-Culture so that Dr. Taras can hire two permanent employees (team members) and he and Olha can take their children back to the Ukraine for an extended time and visit their grandparents.  I want the world to recognize that X-Culture is one of the most effective student-centric organizations that teach cultural empathy through international studies.  I want businesses so see how amazing the students are and hire from the student pool.  I want to open up internship opportunities for all our students all over the world.  The vision is there and we are all ready to help grow X-Culture.
---
For more photos and feedback just search #xculturemiami on Facebook and Twitter.
Event page and participants here.
Galleries
Workshops and Seminars
Port of Miami
Miami International Airport and American Airlines
Seminole Gaming / Hard Rock International
Fun
Gala Dinner and Award Ceremonies
People
---
By Dr. Leilani Baumanis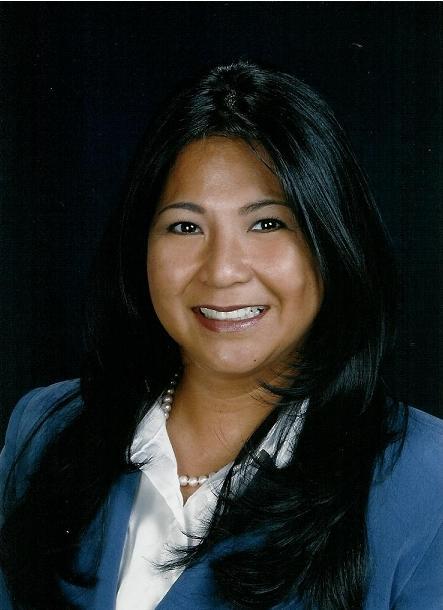 icon-folder-open  More X-Culture blog posts
  icon-pencil-square-o Become an X-Culture Blogger and submit your X-Culture related observations, stories, suggestions