If Facebook, Twitter, WhatsApp, and other social media were countries, this is how they would compare to "real" countries.
Facebook would be the largest country in the world, much bigger than China.
WhatsApp would be almost 3 times the size of the U.S.
Instagram would be a little bigger than the U.S.
LinkedIn would be the size of Mexico.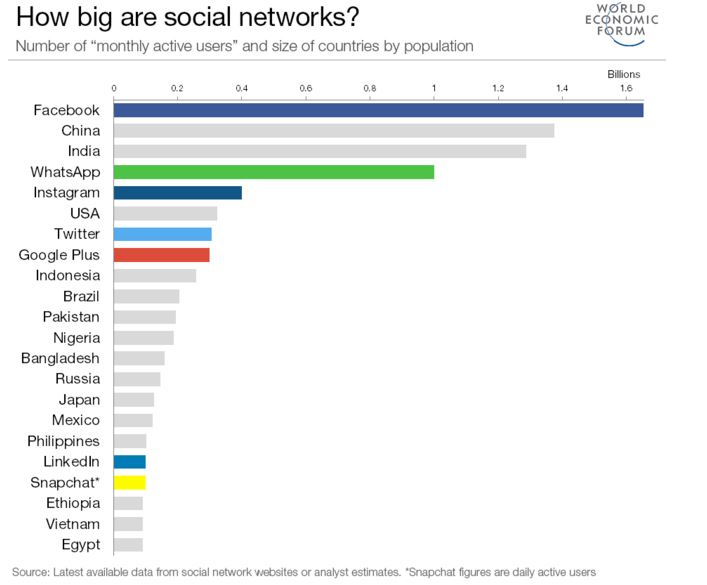 Source: https://goo.gl/OAHvpr