Constant Skype Calls Are Fun but Draining
 A typical slow Wednesday morning:
– Skype with a co-author from Afghanistan who works in Denmark about a study on Cultural Intelligence
– Skype with a Ukrainian project partner in Ukraine about X-Culture Kids
– Skype with a Peruvian company that wants to be an X-Culture Partner next semester (really cool product, tell more soon).
– Skype with my Italian project administrator here in the U.S. about X-Culture
– A phone call with my Indian graduate student here in the U.S. about problems with Dropbox synchronization
– Skype with our partners in Colombia that are scheduled to host the next X-Culture Symposium
– STILL TO COME: Skype with the Dutch director of X-Culture Coaching who is in Spain
– Update: As I am typing this, got a Skype call from a friendly organization in Ukraine. Similar to X-Culture, they specialize in education for kids.
– Update: As I am on Skype with the previous person, a Coach from Canada calls about a training module she's developing for our students.
The Good: It's nice to be able to connect with the world every day. Broadens your perspective.
The Bad: It is hard. It is really hard. Energy draining. It's 1 pm and I still haven't done any research. After a few years in this mode, it becomes routine and a time trap. Not that much fun anymore and doesn't leave much time for other things. Definitely not as glamorous as it may sound and definitely harder than it looks.
---
By Vas Taras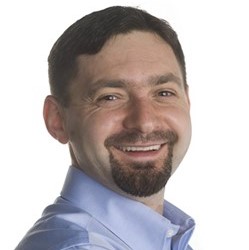 icon-folder-open  More X-Culture blog posts
  icon-pencil-square-o Become an X-Culture Blogger and submit your X-Culture related observations, stories, suggestions