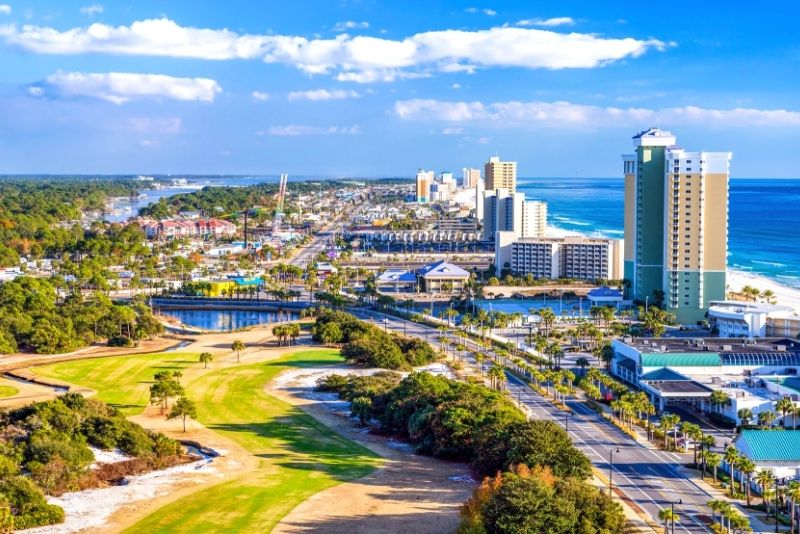 2022 Panama City, FL, USA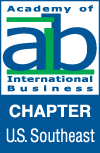 X-Culture / Academy of International Business Student Symposium
 icon-calendar  Dates:
27 October 2022 – 29 October 2022
 icon-location-arrow  Location:
Panama City, FL, USA
In collaboration with the Academy of International Business, Southeast USA Chapter
Hosted by:
Florida State University
Larsen Motorsports
icon-group  Number of participants:
Limited to 50 students.
The selection process is competitive. Preference will be given to applicants who demonstrated excellence in past X-culture participation.
---
GENERAL INFORMATION
The 2022 X-Culture Symposium is co-organized with the Academy of International Business USA Southeast (AIB-SE) Division.
This year's conference is hosted by Florida State University. The corporate partner is Larsen Motorsports. It will take place will take place in
Panama City, FL, USA on October 27-29, 2022.
The target audience is X-Culture alumni interested in pursuing graduate degrees (Master's, Ph.D.) and ultimately careers in academia, research and development. In addition to the business competition and career development program, the event will provide an opportunity to meet world-class International Business scholars, attend their research presentations, expand personal and professional networks, and learn more about the exciting world of International Business research and academia.
The X-Culture symposium is limited to a maximum of 50 students, and we anticipate a competitive selection process. A selection committee will choose 50 participants from the list of interested applicants. Preference will be given to applicants who demonstrated excellence in past X-Culture participation, but also with some consideration to maximize geographic and cultural diversity.
Please read the following information carefully. Then, if you are interested in participating, please fill out the application form. You can find information on the past X-Culture Symposia here.
---
X-CULTURE COMPETITION
To provide the Symposium attendees with opportunities to learn new skills, meet new people, and strengthen their resumes, the event program will include an International Business Competition similar to the general X-Culture project. The difference is that this time the team members will also work face-to-face and present their work directly to the client company.
Each student will be placed on an international team of about 5-7 students per team. Your team will be able to collaborate virtually for 4 weeks prior to the conference and then have some additional time in Panama City to finish up your report working face-to-face. On the last day of the conference, all teams will present their findings and recommendations to Executives from our corporate partner and X-Culture professors. Awards will be presented to the winners!
This year's corporate partner is Larsen Motorsports. Past corporate partners of X-culture symposiums include Hard Rock Cafe, Rackspace, Louis Vuitton, Mercedes-Benz, American Airlines, and the Home Depot.
The sponsor will provide a specific consulting challenge for you and your team that will provide a unique learning experience for you and adds value to the corporate partner.
---
CAREER DEVELOPMENT AND LEARNING
In addition to the X-culture corporate challenge, the program will include several other valuable sessions, such as meetings with entrepreneurs, academics, and community leaders, as well as access to all Academy of International Business Southeast conference events, including scholarly presentations, panel sessions, professional development workshops, networking and social events. The conference brings together hundreds of the world's leading International Business scholars and professionals from dozens of countries.
---
TIMELINE OF EVENTS
Immediately 
Register your interest in participating in the 2022 X-Culture at the AIB-SE event.
Explore the possibility of travel support from your university or home community.
Investigate the US visa application process (if applicable). For full consideration, please submit your application by July 15, 2022.
August 20
The first wave of accepted applicants will be notified of their acceptance into the program and will be asked to formally register for the conference.
August 31
The goal is for all accepted participants to be registered for the conference at this time.
September 25 
You will be assigned to a team and the corporate challenge will be released.
Prior to the conference, your team will work virtually to address the challenge provided by the corporate partner.
October 26 (or earlier)
Arrive in Panama City, FL.
You are responsible for making your own travel arrangements to Panama City, FL.
October 27
Introduction to conference activities and meetings with corporate executives.
Attend professional development workshops and sessions.
October 28
Work with your teammates on the challenge, and attend professional development sessions.
October 29, morning 
Work with your teammates on the challenge, and attend professional development sessions.
October 29, afternoon 
Deliver presentation of findings and recommendations to corporate executives and X-Culture professors.
October 29, evening 
Final conference dinner
October 30 
Return home or proceed with additional sightseeing.
---
COST
There are four components that make up the costs of attendance:
Conference Registration – $175. 
This includes:
Conference registration
Conference materials, welcome bag, name tag, printed materials, memorabilia
Access to all conference sessions, networking events, and meeting space
Transportation to the local companies and other off-site events
Breakfast, lunch x3 days
Welcome dinner and final conference dinner
Award ceremony
Participation certificates and recommendation letters for all
Winner certificates and trophies for the winners
Hotel Accommodations
AIB-SE has negotiated special rates with the official conference hotel (Sheraton, from $115/night). Please visit the AIB-SE hotel site for further details.
Travel Cost
You will have to cover the cost of travel to/from Panama City, FL, and your U.S. visa costs if needed.
You are responsible for making your own travel reservation to/from Panama City.
U.S. Travel Visa
If you need a US visa, once registered, you will receive a letter of support to bring to your interview at a US embassy. Additional spending money.
Total cost
Registration: $175
Housing: about $50 to $150 per night, depending on which hotel you are staying at and if you're sharing your room with another student or not.
Travel to Panama City, FL: $150 to $1800, depending on how far you have to travel. Tickets within North America will likely cost $200 to $400. Intercontinental flights may cost much more.
Personal expenses: $100+
TOTAL: $450 to $2,000 depending on travel cost and hotel arrangements.
Travel Stipends
Generally, we do not offer travel stipends.
We may be able to offer a few travel stipends of $500 for students who travel from distant "developing" countries, with the priority given to the members of the winning teams and students who had the highest performance records, students who have also completed the Coaching Program, and professors.
HOWEVER, X-Culture will provide you with strong support letters for potential sponsors, such as your university, local firms, and organizations. Our experience shows that most students find sponsors, and our support letters help.
---
MORE INFORMATION
Please visit the AIB-SE home page to learn more about the conference and detailed information about the conference. This is also where you will be registering for the conference if you are selected to participate.
Please also visit the X-Culture Meetings page to learn more about our past symposia.
---
NEXT STEPS
Please fill out the application form with the required information. We anticipate a competitive selection process and we will notify selected participants as soon as possible.
We hope to see you in Panam City this fall for what promises to be a unique and unforgettable experience!
If you have any questions, please contact:
Dr. Alexander Assouad
2022 X-Culture at AIB-SE Coordinator
University of Belmont
alexander.assouad@belmont.edu
Dr. Amit Arora
2022 Academy of International Business SE-USA Conference Program Chair
University of the District of Columbia
amit.arora@udc.edu
---
Application Deadline: July 15, 2022 (11:59 pm EST)