X-Culture Kids Presentations
August 20, 2018

Posted by:

Vas Taras

Category:

X-Culture Stories
PREPARE TO BE AMAZED. X-CULTURE KIDS PRESENTATIONS.
As you may know, this semester we tested if kids ages 9-14 can participate in X-Culture, if they are capable of and would benefit from completing a business consulting projects in global virtual teams.
99 kids completed the project. They worked in teams of about 5, each person from a different country.
Two companies presented their challenges:
Finnish Schools International, a private school network, asked the kids to design a school of their dreams, and develop a marketing strategy for the Dream School.
Innospark, a Lithuanian Toy educational maker, asked for ideas for new toys and a marketing strategy for those toys.
The kids started with 4 weeks of training in online collaboration tools, teamwork, cross-cultural communication, and international business.
Then for 2 months they works in international teams, across time zones and cultural differences. My own two kids were in the project. They would often wake up at 6 am to have a meeting with their team members from Ukraine, India, and Kenya.
They had regular webinars with the CEOs of their client companies, plus round table meetings with other project participants, X-Culture professors, and coaches.
Yesterday, the kids presented their work to their clients.
WOW! Some presentations were better than what I normally see from my university students.
Remember, these are kids ages 9-14 and all you see was prepared in global teams, across continents and cultures.
When was the last time you saw a 5-grader consulting a real international company? 
🙂
However, the greatest values of the program to the kids is probably not even the international or business experience. It's the simple, yet essential things like learning how to use email properly (write complex multi-paragraphs emails to your team members, not just two words and emojis on Snapchat), how to schedule team meetings, adhere to deadlines, write a business reports, ask questions in a business meeting, design your slides, present your work to company owners, and the like. Important basic skills, yet most kids don't know how to do it. Until they participate in X-Culture, that is.
Some kids are coming to the X-Culture Symposium in Italy (https://x-culture.org/category/meetings/). Can't wait to meet them in person.
More about X-Culture Kids: https://x-culture.org/academy
P.S.
The final cut of the presentation compilation video was also done by an X-Culture Kids Bob Pogostick. Don't judge too harshly. The kids is only 13 
)
PRESENTATIONS BY X-CULTURE KIDS
---
By Vas Taras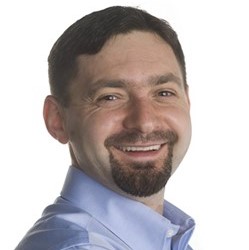 icon-folder-open  More X-Culture blog posts
  icon-pencil-square-o Become an X-Culture Blogger and submit your X-Culture related observations, stories, suggestions