Tom Robinson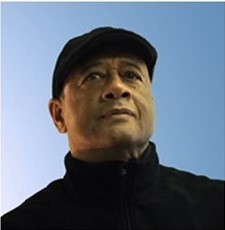 Tom is Executive Vice President of ERD Ltd., Inc. ERD is an engineer owned and operated industrial electronics repair "think tank" with a customer base nearing 6,000 and growing with over 1,000 international customers in 80 countries. Bringing innovative thinking and marketing to a new level is why Tom is the recipient of the prestigious U.S. Presidential "E" Award. The "E" Award is the highest honor given to government and industry individuals for outstanding contributions to U.S. exporting.
Tom is a guest speaker for the University of North Carolina Greensboro Bryan School of Business, District Export Council (DEC) Export University, U.S. Commercial Service Discover Global Markets, the Certified Global Business Professional training program and Forsyth Tech Community College. He is also featured in articles by Global Trade Magazine, National Public Radio, and Tradeology, the official blog of U.S. Trade Administration.
Tom is chair of the Global Opportunities Center (GO-Center) and Triad Regional Export Initiative (TREI), a combined nonprofit driven by a Brookings Institution model to strengthen communities on several levels. He is a board member of the state's Small Business Technology Development Center (SBTDC), and School of Education at the University of North Carolina Greensboro (2014-2017). Tom is a member of the North Carolina District Export Council, Advisory Board. He has been active for several years with the Future Business Leaders of America (FBLA).
His global travels include an invitation by the Chinese Government to attend the first ever 2016 International Conference on Innovation and Entrepreneurship in Kunshan, China.