As we are getting ready for the X-Culture Symposium in Miami in July, one issue we have to deal with is the U.S. visa.
Out of hundreds of applicants, we eventually narrowed our roster to 150 top-notch students from 54 countries. Most either did not need a U.S. visa or easily obtained one. However, some students received a rejection.
I trust the U.S. immigration services have their good reasons and base their decisions on solid data. However, I can only imagine how disappointing it is for those who were denied the opportunity to attend the event.
The 150 have already started communicating, building plans to explore Florida together, dreaming about visiting our corporate partners, learning more about Hard Rock International, Miami International Airport, Port of Miami, and going through the many workshops and career development sessions we have prepared for them. Must be crushing to learn now you won't be part of this great program.
An especially saddening story came today from Grenada. St. George's University was going to fully sponsor 7 of their best students. All expenses paid. They had to go to Barbados to apply for the U.S. visas. Three of them got the visa, but four got rejections. Very sorry for the four who were rejected.
We have a very long waiting list, so we won't have problems replacing those who won't be able to attend. However, administratively, it is quite a hassle. We need to issue the registration refunds. Invite new people and go through the registration again. In most cases, the bank takes a small international transfer percentage, so the refund is about $30 less than what was originally paid. So those who didn't get the U.S. visa not only won't be able to come, but also lost the international transfer fees, visa application fees, and possibly more.
On the bright side, we have a great group of about 150 students from around the world who will be attending the event. We have great hosts (thank you Johnson & Wales University, Hard Rock International!), a long list of corporate partners and speakers, and a great program.
---
By Vas Taras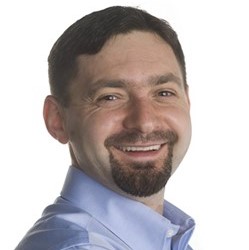 icon-folder-open  More X-Culture blog posts
  icon-pencil-square-o Become an X-Culture Blogger and submit your X-Culture related observations, stories, suggestions