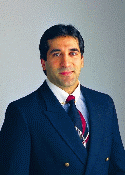 Mahesh (Michael) S. Raisinghani
Dr. Mahesh S. Raisinghani, Ph.D, MBA, MSc is the President and CEO of RGI, Inc. and a tenured management professor in the Executive MBA program at the TWU School of Management. He has earned his leadership certificate from the Center for Creative Leadership and is a Project Management Professional (PMP), Certified E-Commerce Consultant (CEC), and a Certified Information Security Manager (CISM). He recently completed a digital innovation project in Asia in January 2017 as a Fulbright scholar; and was the invited speaker on Innovation at the EU-Russia Summit held in Finland in May 2011, and the Project Management Institute's annual conference in Mexico in June 2011.
Dr. Raisinghani was awarded the 2017 Innovation in Academia award, the 2017 National Engaged Leader award, the 2015 Distinction in Distance Education award, the 2008 Excellence in Research & Scholarship award and the 2007 G. Ann Uhlir Endowed Fellowship in Higher Education Administration. He was also the recipient of TWU School of Management's 2005 Best Professor Award for the Most Innovative Teaching Methods; 2002 research award; 2001 King/Haggar Award for excellence in teaching, research and service; and a 1999 UD-GSM Presidential Award.
He has taught graduate courses at the European University in Switzerland, Turku School of Economics in Finland and Purdue University's German International School of Management and Administration in Germany. Dr. Raisinghani is an enthusiastic and high energy presenter using active learning techniques. His research has been published in several peer-reviewed academic journals, including IEEE Transactions on Engineering Management, International Journal of Innovation and Learning, and Journal of Global IT Management, to name a few. He has edited/co-edited seven books and is the editor-in-chief of the International Journal of Web-based Learning and Teaching Technologies. He has over 20 years of consulting experience and provides management and technical consulting and training. He serves on the board of Global IT Management Association and on the education task force of the World Affairs Council. He also serves as a Member of the Board of Advisors of Ability Connection, Coscend Communications Solutions and CRMG, Inc.