2023 X-Culture Global Business Week in Lublin, Poland
February 2, 2023

Posted by:

Rafael Tamashiro

Category:

Global Symposium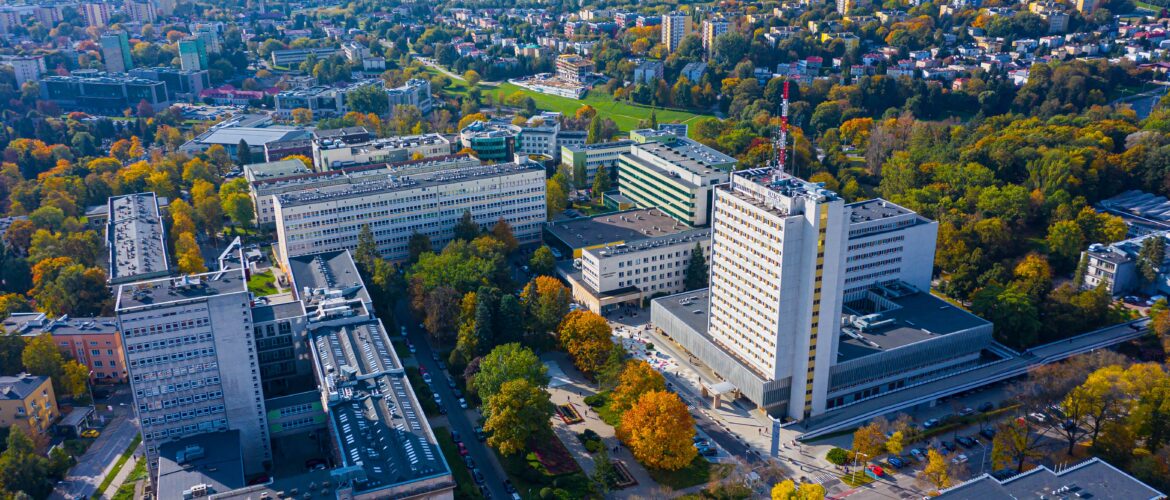 BUSINESS CHALLENGE PARTNER CORPORATIONS
  DATES:
SYMPOSIUM MEETING DATES
Wednesday, July 12 – Wednesday, July 19, 2023
Application Deadline: Wednesday, April 15, 2023
Notification of acceptance: April 20, 2023.
 icon-group  NUMBER OF PARTICIPANTS:
Limited to 150 Students, 18 Student Ambassadors, and 25 Professors
 icon-location-arrow  LOCATION:
Maria Curie-Skłodowka University:  Maria Curie-Skłodowska square 5, 20-031 Lublin, POLAND2
X-Culture and the Faculty of Economics of Maria Curie-Sklodowska University are excited to celebrate the European Youth Capital 2023 by hosting the best X-Culture students from around the world at the X-Culture Global Business Week 2023! 
We invite the best students to attend the X-Culture Global Symposium. In this week-long professional development event participants are provided opportunities to: complete and compete in a client consulting project challenge, attend professional development and academic sessions, and experience cultural visits and events, all while collaborating with other X-Culture students and faculty. Join us this July in Europe! 
Lublin: European Youth Capital 2023 (Lublin, City of Inspiration). The European Youth Capital aims to promote intra-country cooperation between young people. Lublin is honored to be the first city in Poland to receive this distinction. Partnership relations and teamwork are some of the most essential aspects of the European Youth Capital program, making Lublin 2023 an ideal setting and connection to X-Culture initiatives.    
The X-Culture Global Business Symposium is an event that brings participants together, chosen from the best of the best. Students from around the world from international teams that meet initially on-line and finally, in-person to finalize their work on solving a real business problem. Since 2010, nearly 90,000 students from 115 countries and 701 universities have participated and 16,846 international teams have been formed. Previous Global Business Symposium events have taken place in Miami (United States) in 2017, Macerata (Italy) in 2018, and Calgary (Canada) in 2019.  Due to Covid-19, there were no events in 2020-2021.  
The selection process is competitive. Preference will be given to student applicants who have demonstrated excellence in past X-Culture participation, but also with some consideration to maximize geographic and cultural diversity.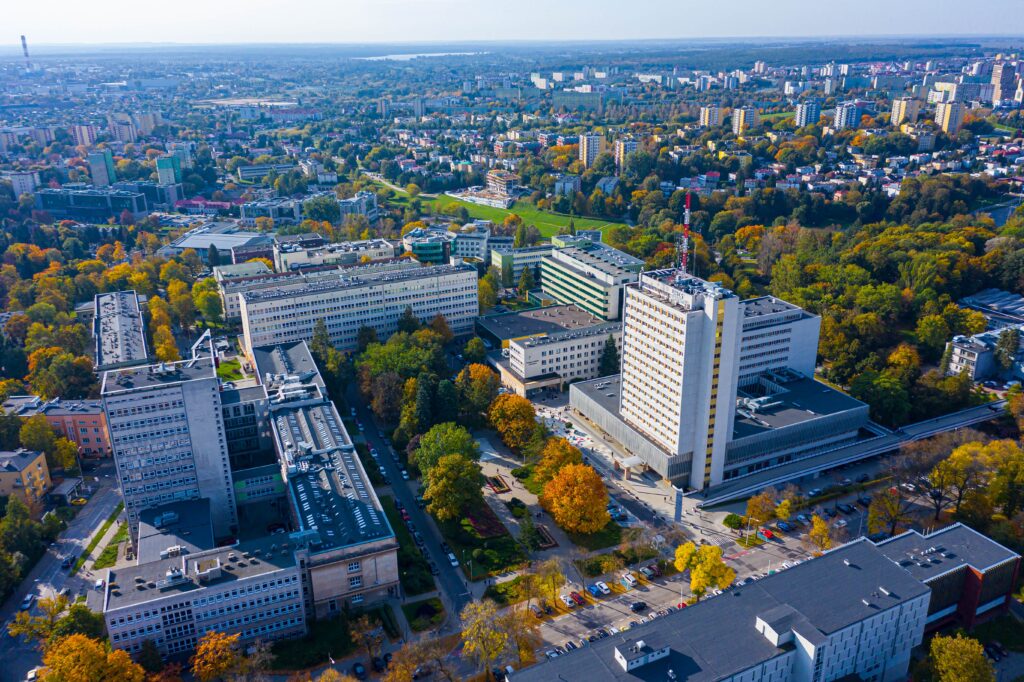 Passport Requirements
Have at least six months of validity remaining on your passport whenever you travel abroad. Six months remaining validity is strongly recommended; at least three months remaining validity beyond planned departure from the Schengen area is required. You can find passport validity requirements for your destination country, along with other important information, via Poland's embassy or your country's government (i.e., embassy) websites regarding out-of-country travel. Check with the embassy of the country before you travel regarding passport and visa requirements.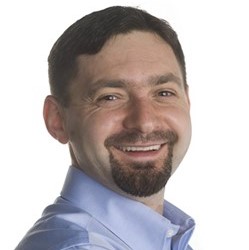 Dr. Vasyl Taras
Founder, X-Culture
Dr. Vas Taras is a Professor of International Business at the University of North Carolina at Greensboro.
He is the Vice President-Administration of the Academy of International Business and the founder of the X-Culture Project. He received his Ph.D. in International HR and International Business from the University of Calgary, Canada.
His research and work revolve around cross-cultural and global virtual teams and experiential approaches to international business education and development. He is an Associate Editor of the Journal of International Management, the International Journal of Cross-Cultural Management, the European Journal of International Management, and Cross-Cultural Strategic Management, and an Editorial Board Member of the Journal of International Business Studies, Academy of Management Review, and Journal of World Business.
Vas has lived, worked, and studied in half a dozen countries and has experience as an academic, manager, entrepreneur, and business consultant.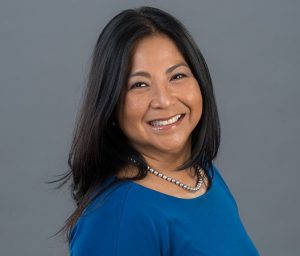 Dr. Leilani Baumanis
Conference Chair
Dr. Leilani Baumanis is the Program Coordinator and Professor for the International Business Program at the College of Business and Management at Lynn University

.

She earned her Doctorate in International Business Administration from Nova Southeastern University and has over 25 years of teaching experience with a focus in active learning, cultural intelligence, and study abroad opportunities

.
Since 2013, Dr. Baumanis has played a vital role in X-Culture, an organization comprising more than 400 universities worldwide. X-Culture focuses on teaching university students to collaborate effectively through global virtual teams. In 2017, she joined the Executive Team and contributed to the development of the X-Culture Global Business Symposium. This week-long international conference brings together 200 of X-Culture's finest students and faculty. Additionally, Dr. Baumanis leads the X-Culture Academy, a global virtual team program that concentrates on college-bound students aspiring to enhance their international business skills through collaboration with like-minded students from across the globe.
In recognition of her expertise, Dr. Baumanis was appointed the Academy of International Business, Southeast (AIB-SE) X-Culture liaison in 2022. In this role, she oversees X-Culture's US-based Global Business Symposium, fostering connections and knowledge exchange among participants.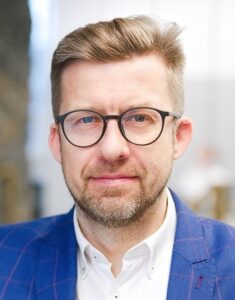 Dr. Paweł Pasierbiak
UMCS Host Lead Faculty
Dr. Pasierbiak is an Associate Professor of International Economics at Maria Curie-Skłodowska University in Lublin.
He received his Ph.D. in Economics from MCSU and also holds a degree of doctor habilitated. He is the Deputy Director of the Institute of Economics and Finance at MCSU and Head of the Department of World Economy and European Integration at the Faculty of Economics.
In his scientific work, he concentrates on issues connected to international trade, foreign direct investments, and economic development.
In particular, he is interested in regional economic integration, mainly in Asia and Europe, where he often runs research as a member of international teams. He is an academic teacher with extensive international experience, as he was a visiting lecturer at numerous universities in Germany, Japan, Spain, South Korea, and the United States, among others.
He teaches courses on international economics, international business, MNCs, and foreign trade transactions.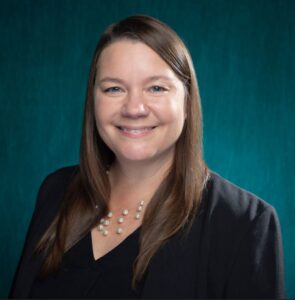 Karen Lynden
Conference Faculty
Development Lead
Karen Lynden teaches at the University of North Carolina Wilmington, supporting the International Business and Management concentrations. Her teaching philosophy is centered on experiential and project-based learning.
As an active member of the X-Culture project team, Karen directs the Coaching Program, in addition to supporting roles. She has been teaching with Global Virtual Team programs since 2014 and has had over 1,000 students complete these projects successfully in her courses across multiple higher education institutions.
Karen brings with her 20+ years of higher education and industry experience. Organizations have relied on her to develop global and domestic teams while managing a broad portfolio of client accounts. A primary focus of her industry experience includes creating and facilitating organizational development training programs.  Karen's research interests include; global virtual teams, cross-cultural team and management topics, and organizational training and development.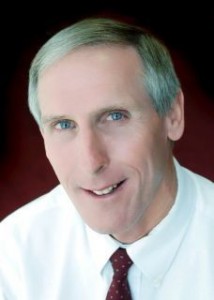 Timothy Muth
X-Culture Client Management
Tim Muth has taught various Business courses at the Florida Institute of Technology since 2007. He has been involved with X-Culture since 2012. Tim spent over 25 years in various executive management positions working for a Fortune 500 technology company. He has worked in or traveled to over 50 foreign countries. Tim holds degrees from Florida State University and Wake Forest University.
Tim has won several teaching awards. In 2019, he was named one of six faculty members to receive the prestigious Master Teacher award. A scholarship named the "60th Anniversary Professors" was established to honor the Master Teachers. In 2020 and 2021, he won the Student Government Association "Professor of the Year – College of Business" award.
Tim is actively involved with several non-profit groups. He leads a non-profit organization (Hearts Out to Haiti) that provides support for educational programs in two remote mountain villages.
He coordinates the Business Challenges and Student Professional activities at the X-Culture Global Business Week.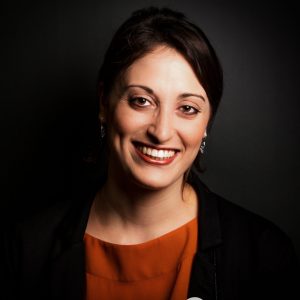 Maddalena Dulio
X-Culture Lead Ambassador
Maddalena Dulio is a Senior Project Manager of the legal department at the German-Italian Chamber of Commerce in Milan, Italy.  She graduated  with an MSc in Foreign Languages and International Management at the Università Cattolica del Sacro Cuore in Milan. She has collected several international experiences in cross-cultural counselling services, market and business development and event management. She can fluently speak English, German and Italian.
She has been part of the X-Culture family since 2014, being a former X-Culture student, X-Culture Coach and Head Coach, and X-Culture Student Ambassador.
She is one of the X-Culture Professionals Program Administrators.
She is the Conference Assistant and the Lead Ambassador of the X-Culture Business Week in Lublin, Poland.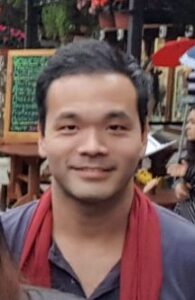 Rafael Akira Tamashiro
X-Culture Lead Ambassador
Rafael Akira Tamashiro holds a degree in Business Administration at State University of Campinas, Brazil.
He is a former X-Culture student, Coach, Senior Coach, and since 2020 he is the X-Culture Academy Coordinator.
Rafael also has 2+ years of experience in Procurement at Multinatinationals companies.
He is the Conference Assistant and the Lead Ambassador of the X-Culture Business Week in Lublin, Poland.
SCHEDULE OF IMPORTANT DATES AND PRELIMINARY CONFERENCE SCHEDULE
Important Dates
Application deadline: 

April 15, 2023

Announcement of the selected students: April 20, 2023

Announcement of selected ambassadors: ANNOUNCED

Early registratio

n

 

and 

payment ($1495) deadline

: 

April 30, 2023

Standard

 

registratio

n

 

and 

payment

 ($1,795)

: 

May 07, 2023

Conference dates: J

uly 12-19, 2023

Students will be communicated on which team they are on 

5 weeks before

the event starts.

 

No stipends are available to cover the participation fee.
Conference Schedule: Official Schedule
Wednesday, July 12, 2023: Registration and Welcome Reception
Registration Desk: 12:00 – 17:00
Welcome Reception: 18:00 – 21:00 
Thursday, July 13, 2023: Welcome Plenary/Festival
Breakfast at hotel
Welcome Orientation: 9:30 – 11:30
Lunch Time: 12:00 – 13:30
Team Time: 14:00 – 17:00
Folk Festival (TBC): 17:30
Friday, July 14, 2023: Concurrent Company site visits
Breakfast at hotel
Concurrent company visits: 8:00 – 11:30
Lunch Time: 12:00 – 13:30
Concurrent Sessions: 14:00 – 18:00
Team Time/ Dinner on your own: 18:00 –
Saturday, July 15, 2023: Visit to the State Museum at Majdanek
Breakfast at hotel
Lublin Tour/Majdanek: 9:30 – 12:30
Lunch Time: 13:00 – 14:30
Lublin Tour/ Majdanek: 15:00 – 18:30
Village Museum: 19:00 – 19:30
Botanical Garden: 19:30 –
Team Time
Sunday, July 16, 2023: Europe Youth Capital Intramural Day
Breakfast at hotel
Early Morning Personal Time: 9:00 – 12:00
Lunch Time: 12:00 – 13:30
European Youth Capital Intramural Day: 14:00 – 18:00
Team Time: 18:00 –
Monday, July 17, 2023: Presentations 1/ Concurrent Sessions
Breakfast at hotel
Team Presentations 1: 9:00 – 12:00
Lunch time: 12:30 – 14:00
Concurrent Sessions: 14:30 – 17:00
Team Time/ Dinner on your own – 18:00 – 23:00
Tuesday, July 18, 2023: Presentations 2/ Gala Evening & Award Ceremony
Breakfast at hotel
Team Presentations 2 (phase two): 9:00 – 12:00
Lunch Time: 12:30 – 14:00
Concurrent Session: 14:30 – 17:00
Gala Evening & Award Ceremony: 18:00 – 23:00

Thursday, July 19, 2023: Student Departures
Breakfast at hotel
Checkouts + Departures 
BUSINESS CHALLENGES PRESENTED BY LOCAL PARTNER COMPANIES:

ABOUT THE COMPANY
ACCREA is an engineering and design office established in May 2007, and founded by Bartlomiej Stanczyk.  It is formed by a team of robotics and control specialists experienced in international projects. Its design studio combines the advantages of a research center and a factory. They offer among other custom designs and feasibility studies of mechatronic systems, manufacturing and prototyping, research and development services.
Website: https://accrea.com/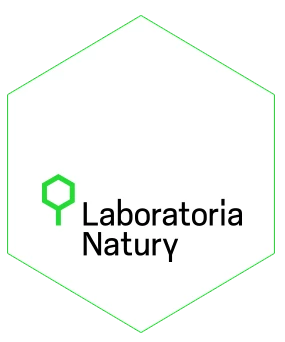 ABOUT THE COMPANY

Laboratoria Natury is a contract manufacturing (private label) company founded in 2001. They develop diet supplement formulas, food suplements, functional foods, and foods for special medical needs. They cover the entire process – from R&D to the final product.
Website: https://www.privatemanufacturing.eu/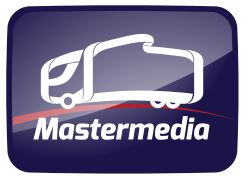 ABOUT THE COMPANY

Mastermedia is a leading exporter of Polish food products, with around 9000 products on offer. The company was founded in 2006 and has since sold its products in 7 European countries. They mainly cater to retail stores but also created a franchise chain, Food Plus, with 200 stores in Europe, mainly in the UK and Germany. The company aims to offer products from Poland and Central and Eastern Europe to every corner of the world.
Website: https://mastermediauk.com/en/home-en/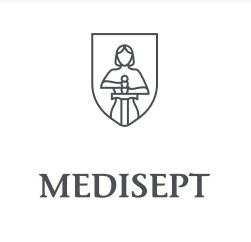 ABOUT THE COMPANY
MEDISEPT is a Polish manufacturer of comprehensive solutions in the field of hygiene and disinfection in the medical standard. They are operating since 1994 initially mostly offering products for the professional sector (healthcare, industry and cleaning companies). In 2017 they introduced a range of consumer products for cleaning and disinfection.
Website: https://medisept.pl/?lang=en
RESEARCH XACKATHON & X-CULTURE MASTER FACULTY CERTIFICATION TRAINING
For X-Culture Instructors only. By invitation only.
RESEARCH XACKATHON: Throughout the conference, time will be allotted to the research activities. While the students are preparing their presentations, the instructors participating in the hackathon will brainstorm paper ideas and start working on developing papers.
The X-Culture data will be shared with the Research Xackathon attendees 1 month before the event so that they can start preparing and developing their paper ideas.
X-CULTURE MASTER FACULTY CERTIFICATION:
Workshop Duration: A total of four (4) continuing education hours. The schedule will allow faculty to also participate in the Xackathon and other activities.
Upon successful completion of this multi-day program, participants will be awarded an X-Culture Faculty Certification status. This credential provides:
X-Culture-recognized status for use in your professional endeavors
Access to the X-Culture Certified Faculty Community
Networking and professional development opportunities
---
 

icon-money

   COSTS
Student program fee: $1,495 early bird rate (paid in full by April 21) or $1,795 by the final deadline (May 5).
Faculty program fee (single occupancy room): $1,845 early bird rate (register by April 21) or $2,195 by the final deadline (May 5)
Faculty program fee (double occupancy room): $1,545 early bird rate (register by April 21) or $1,895 by the final deadline (May 5)  
Sponsorship Letters to solicit financial support though your network provided upon request. 
The conference fee includes: 
Student hotel, double occupancy per room (will be booked for you by the conference planning committee upon acceptance)

(

Attention!

You will be required to have a credit card for your hotel room for incidentals. It is necessary to provide the hotel at least one credit card per room)

 

Faculty hotel, single/double occupancy per room (will be booked for you by the conference planning committee upon acceptance)

 

(

Attention!

You will be required to have a credit card for your hotel room for incidentals. It is necessary to provide the hotel at least one credit card per room)

Welcome event reception

 

All breakfasts and lunches

 
Dinners Wednesday, July,12 and Tuesday, July, 18 -included 

 

All scheduled conference cultural visits, lectures, guest presentations, local events, and local transportation to scheduled events 

 

Farewell Gala and Award Ceremony



Also:
Service Offerings of Polish Companies (as part of client visits)
Skill Development by Participating in Global Development Day
In-Person Engagement with International Business Faculty from Around the World
Taking Your International Business Skills to the Next Level Through Experiential Learning
Experiencing and Learning All About Polish (UCMS) History, Culture, and Aspirations
Experiential Learning in Global Virtual Teams
Conference Materials and Vendor Give-Aways
X-Culture Global Business Week Participation Certificate and Recommendation Letter
A New Global Network of Friends (who are as highly motivated as you are as reflected in their participation in the event)
For faculty, the conference fee includes: 
Research Xackathon, multiple sessions

 
X-Culture Master Faculty Certification, multiple sessions5/double
PERSONAL EXPENSES
The students will be paying on their own for:
Travel to Lublin, Poland
(The registration fee does not cover your trip to and from Lublin. Depending on your location, the airfare can cost you up to $350 if you live in Europe or up to $1,500 if you live abroad)
Polish visa processing fee (if required you can check it here, cost vary by country)

Dinners on Thursday through Monday (Wednesday and Tuesday included in the participation fee)

Other personal expenses (souvenirs, etc.)

Pre or post conference sightseeing and other activities
 

icon-plane

  TRAVEL ARRANGEMENTS
If you are traveling to Lublin by air, your airport is Lublin Airport.  

 

If you are flying to Warsaw by air and traveling to Lublin by train, your station is 'Lublin Główny' (Lublin main train station).

Additional travel information: Lublin Travel Information 

KEY DATES
Application Deadline:

April 15, 2023

Notification of Acceptance: April 20, 2023
Early registration and payment ($1495): April 30, 2023
Standard registration and payment ($1,795): May 5, 2023
Conference dates: July 12-19, 2023
Cancellation/Refund Policy: Registrants who cancel on or before May 4, 2023 will be assessed a $100 fee. Between May 5-31, 50% of the registration fee will be refunded. No refunds will be issued after May 31, 2023.
Please Note
It is our goal at X-Culture to be global citizens, respectful of others and a great ambassador for yourselves, your university, and your country. We pride ourselves of being a role model for you. Please be a role model for each other.
During X-Culture Global Business Week, it is mandatory to respect the "no-absence policy," this includes all sessions and scheduled social and cultural activities. Certificates and letters of participation are granted based on meeting this standard and adhering to our community behavior standards.
It is mandatory to adhere the requested daily dress-code.
Please continue to keep yourself abreast of current coronavirus country and travel information and recommendations: https://www.gov.pl/web/coronavirus/temporary-limitations
Covid
Pursuant to the Regulation of the Council of Ministers of 25 March 2022 on establishing specific restrictions, orders, and prohibitions in relation to the state of epidemic (Polish Journal of Laws, item 673), from 28 March 2022 onwards, all restrictions on travel to the Republic of Poland are lifted, which means there is no obligation to: - present COVID certificates when crossing the border; - test for SARS-CoV-2; - undergo the so-called entry quarantine.
X-Culture Global Symposium
Through the eyes of a student
X-Culture Global Symposium 2019: Calgary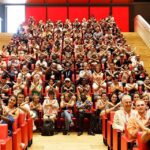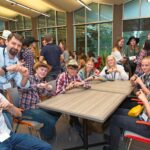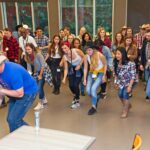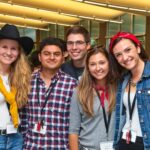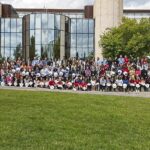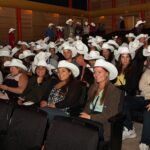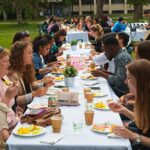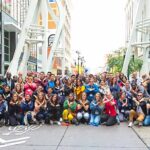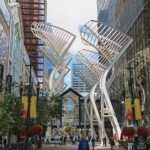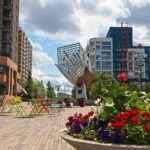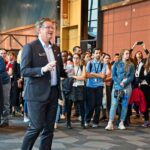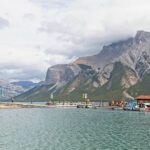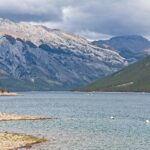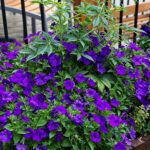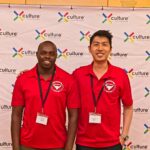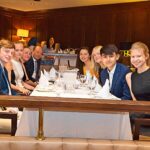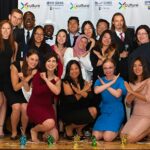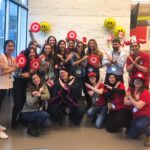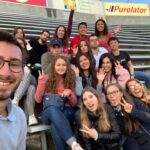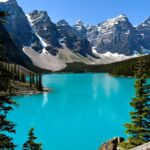 X-Culture Global Symposium 2018: Macerata