2014 Miami Symposium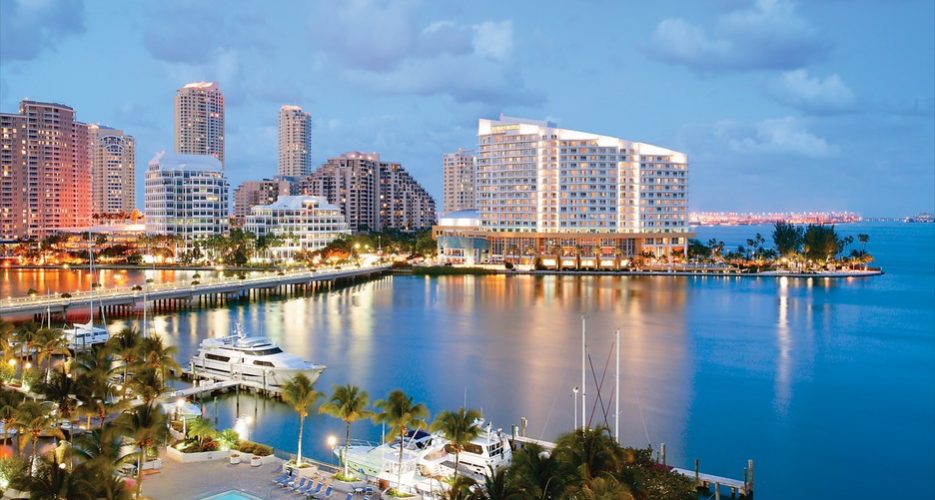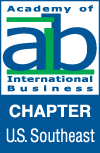 The 2014 X-Culture Symposium will be hosted by Louis Vuitton and will be held on October 23-25 in Miami, Florida, USA.
The X-Culture Symposium is organized as part of the Academy of International Business-Southeast USAAnnual Conference.
Louis Vuitton is one of the world' leading international fashion houses, founded in France in 1845. Louis Vuitton sells its products through stand-alone boutiques, lease departments in high-end department stores, and through the e-commerce section of its website. Louis Vuitton has been named the world's most valuable luxury brand. In 2012, Interbrand valued the brand at $25.9 billion USD and in 2013, the valuation increased to $28.4 billion USD with sales of $9.4 billion USD.
Louis Vuitton is sponsoring X-culture because:
You will have an opportunity to serve as a consultant to Louis Vuitton. Louis Vuitton hopes to receive ideas and insights from the students on two international business challenges that will be presented to the attendees of the conference.  

Louis Vuitton is using the X-culture symposium to attract top talent to its corporate offices. Louis Vuitton will promote employment opportunities and seek talented candidates.
The X-Culture Symposium program will include a business competition (Louis Vuitton is preparing two different international business challenges), meetings with the company Top Management Team and employees, team presentations, award ceremony, and more.
Additionally, the X-Culture symposium will also include a CEO panel session. Leaders of Miami-based corporations will be meeting with us and sharing their experiences and words of wisdom.
X-Culture Symposium participants will also enjoy all other exciting AIB-SE conference events, including research and teaching presentations, expert panels, networking and social events, and more (www.aibse.org/2014-annual-conference). The conference attracts hundreds of the world's leading International Business scholars and practitioners from all corners of the world.
For you, this is also a great opportunity to interact with talented and ambitious students from around the world, attend research sessions at AIB-SE, and visit one of the world's biggest business centers, holiday destinations and "the capital of Latin America" – Miami!
Please visit www.x-culture.org/meetings.html to learn about our past X-Culture symposia, such as the most recent meetings in Istanbul, Turkey hosted by Mercedes-Benz and in Atlanta, USA, hosted by the Home Depot.
The X-Culture symposium is limited to a maximum of 50 students. A selection committee will choose 50 participants from the list of interested applicants. Preference will be given to applicants that maximize geographic and cultural diversity of the participants.
 icon-tasks PROGRAM
The program includes the Louis Vuitton Challenge (a business competition organized by Louis Vuitton), meetings with the Louis Vuitton management and employees, as well as access to all Academy of International Business Southeast conference events, including scholarly presentations, panel sessions, symposia, professional development workshops, networking and social events. The conference brings together hundreds of the world's leading International Business scholars and professionals from dozens of countries.
 icon-calendar Timeline of Events
August 15 – Complete the form below to indicate your interest 
August 20 – Decision letters will be sent out.   
September 1 – All approved candidates must register for the AIB-SE conference ($125). The registration fee is paid directly to the Academy of International Business (not to X-Culture) and covers the cost of meeting space, food, Gala event, access to all conference events including scholarly presentations, panel sessions, networking and social events, as well as conference materials.    
September 23-October 1 – You will be assigned to a team and the Louis Vuitton challenge will be released. In your team, you will do preliminary work to develop the best consulting report.   
October 23 (or earlier) – Arrive in Miami. You are responsible for making your own travel and housing arrangements (book your air tickets and hotel). Visit www.aibse.org/2014-annual-conference/meeting-venue-and-lodging/ for lodging options suggested by the conference organizers.
October 23, afternoon – Corporate visit with Louis Vuitton top management. Spend time with Louis Vuitton executives to learn about their business, ask questions, and fully understand their needs.  
October 23, night – Work with your team to complete your consulting report.  
October 24, 19:00 – Submit consulting report  
October 25, 10:00 – Top 3 Finalist teams are announced  
October 25, 16:45-18:00 – Top 3 finalist teams present consulting reports to Louis Vuitton executives and X-culture faculty.
October 25, 19:00-21:00 – AIB-SE Gala and Awards Dinner – Louis Vuitton presents prizes to winners of X-Culture symposium.   
More Details
Students attending the event will be placed in international teams of about 5 students per team. Your team will have to choose one of the two challenges presented by Louis Vuitton.
The challenges will be released at the end of September. Your team will be able to collaborate virtually for about a month and will then have an additional day or so to finish up your report working face-to-face at the conference in Miami. All teams will submit a written consulting report to Louis Vuitton management. The top teams will be asked to prepare an oral presentation of your analysis to be delivered to Louis Vuitton management and X-Culture professors. The winners will be announced at the closing ceremony at the conference and the members of the winning team will be awarded special Best Team certificates and prizes.
Louis Vuitton has also indicated their intent to offer internships and possibly jobs to the most talented students.
COST, TRAVEL, ACCOMMODATIONS AND FINANCIAL SUPPORT
Cost
Students interested in attending the X-Culture meeting must largely rely on their own funding to cover the following expenses:
Conference Registration ($125): All participants must register for the conference at the discounted student rate ($150 after September 1). The registration fee covers access to all conference activities, professional development sessions and social networking events, including welcome reception, lunches, gala dinner and award ceremony, as well as light refreshments and food during the conference.
Hotel: The primary conference hotel is the Hotel Conrad, and AIB-SE has negotiated a discounted rate for all conference participants. Lower-priced accommodations may be available nearby. To save money, consider sharing a hotel room with other students. Please visit this interactive page to find roommates: http://tinyurl.com/bwrwkfm  
Travel to/from Miami: Students are responsible for making their own travel arrangements to Miami. Depending on your destination, the round-trip airfare will likely cost about $300-$600 within North America and $800-$1500 for intercontinental travel.
The official X-Culture events will begin in the afternoon (13:00) on October 23. Therefore, you must arrive before lunch on October 23, or earlier. The conference ends in the evening of October 25. Therefore, we recommend scheduling your departure for October 26 or later.
Additional Food: Coffee breaks, light lunch, and dinner will be provided on most of the conference days, while breakfast is often included in the price of the hotel room. However, expect to spend additional $10-30 on food per day, depending on your tastes.
U.S. Visa
Depending on your citizenship, you may require a travel visa to enter the U.S. For more information, please visit this page: http://travel.state.gov/visa.
After you register for the conference, you will receive a formal invitation letter that you can present at the U.S. Consulate when applying for your visa. Please note an interview at a U.S. consulate is usually a required part of the U.S. visa application process. The interviews are normally booked 2-4 weeks in advance, so try to schedule an interview as soon as possible.
Travel Stipends and Financial Support  
Subject to funding availability, X-Culture may be able to offer a small number of travel stipends ($500 each, approximately 5 stipends total).
The priority will be given to the members of the best X-Culture teams and students from developing countries. The travel stipends will not be large enough to cover all travel expenses of the recipients, so all attendees will have to cover most of their travel expenses on their own, even those who may get the small travel stipends.
X-Culture will also try to help you get additional finding from your university and other organizations. Most universities can provide some travel funds to their students to attend international scholarly and professional meetings, such as the X-Culture Symposium and Academy of International Business conference. For example, at the last X-Culture meetings in Florida in 2012 and in Istanbul in 2013 most attending students received some support from their universities. Furthermore, many students received funding from their local businesses and not-for-profit organizations and foundations.
If requested, the X-Culture Project Director will write a support letter to the Dean of your school or to the key people at your local business to help students raise funds for their travel. You will be able to request such letters when completing the meeting
Also, talk to your X-Culture professor about ways to raise funds for your travel.
MORE INFORMATION
[gmedia id=7]