2018 X-Culture Research Xackathon, Macereata, Italy
Register Here
---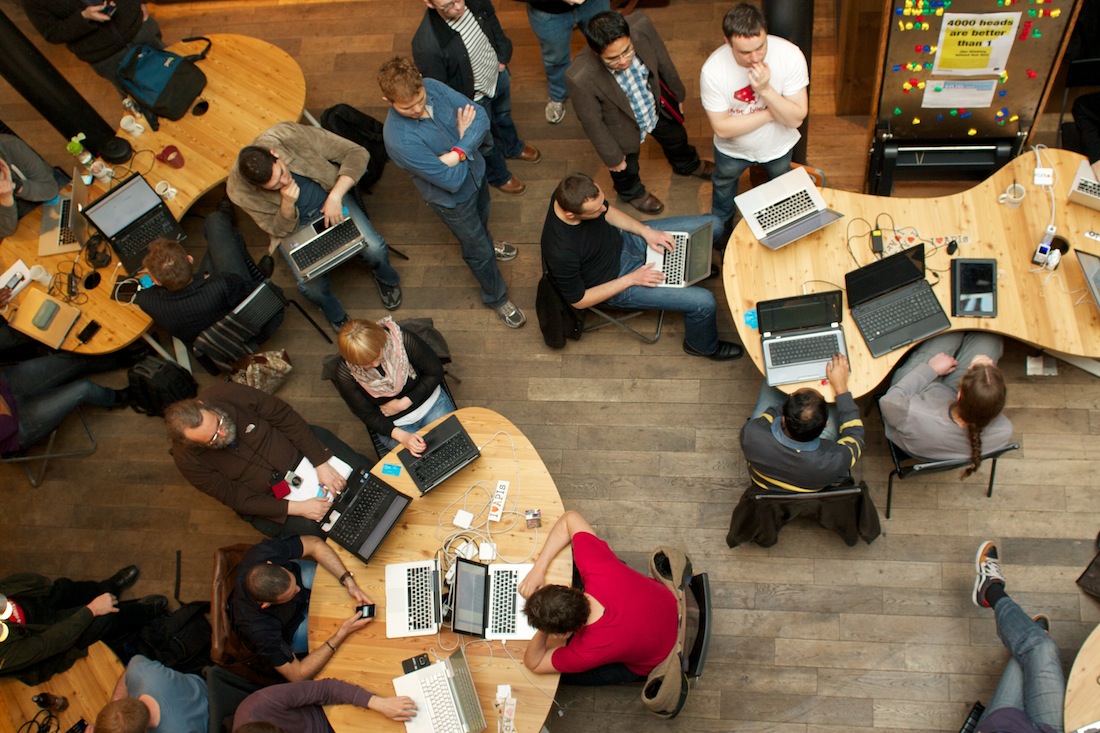 ---
 

icon-calendar

  July 29-August 4, 2018
University of Macerata. 
Part of the X-Culture Global Symposium
---
SUMMARY:
X-Culture Research Conference (a.k.a Paper Development Hackathon) as part of the Annual X-Culture Global Symposium.
Organized as a conference, including an application, peer review process, and paper presentation.
X-Culture provides the data and support.
Researchers intensively work on developing research papers during the 6 days.
Researchers go home with a paper idea, a co-author(s), initial results, and first the first very rough paper draft.
Registration cost $895, covers everything in Italy, but not the flight to the meeting location.
---
BACKGROUND
X-Culture is collecting huge amounts of data. We are tracking over 2,000 variables: longitudinal, multi-level, multi-source, multi-method. Just about anything related to international teams and virtual collaboration – we measure it.
We have dozens of papers in development based on the data, but there are many more good publications hidden in our database.
Traditionally, the researchers have been working alone or in small co-author teams. They would collect (or buy) they own data, analyze them, and write papers. This model is very limited. A person can have only so many ideas and has only so many hours a day to write papers based on those data.
As a result, most data sets are never fully utilized. Many great discoveries remain undiscovered.
X-Culture does things differently.
We are happy to share our data with researchers interested in developing and publishing high-quality research papers based on the data.
To aid them in this effort, we are organizing our annual X-Culture Research Conference (a.k.a. Paper Development Hackathon).
---
THE X-CULTURE RESEARCH CONFERENCE (HACKATHON) IN A NUTSHELL
X-Culture data are made available to the general public.
Researchers interested in international HR/OB come to the conference,
intensively brainstorm ideas for papers based on the data,
get feedback on the ideas,
select the most promising ones,
present and critique them,
debate research designs and share suggestions,
form co-author teams,
run preliminary tests,
present preliminary results and get more feedback and suggestions,
finalize the story to be told in the paper,
put together a detailed paper outline or even the first very rough draft,
all while devoting enough time for socializing and forming strong personal and professional connections,
go home with a paper idea, co-author(s), initial results, and main points.
Then spend the next few months finishing up the paper in time for the AIB or AOM conference, and then to a journal shortly after.
---
GOAL:
A fully a developed paper idea(s) and outline of the first draft;
Co-authors, fully acquainted professionally and personally;
Completed initial tests and results;
Honest feedback and suggestions for further improvement;
A detailed plan, to finish up the paper and submit it shortly after the meeting.
---
THE PROCESS:
Submissions due May 1, 2018

Including

Professional details and contacts
An abstract of a recent study that illustrates your research stream.
You will be asked to give a short presentation of this study on the first day of the X-Culture Research Conference so that other attendees can better understand what you are working on and assess you as a potential co-author.
A well-developed abstract outlining one unique idea that can be tested (and eventually published) using the X-Culture data (see Codebook).

You will be asked to give a short presentation of this proposed study on the first day of the event. This will be your second conference paper presentation.

You will not have to pursue this particular study. Your presentation will be used to boost the initial brainstorming of possible studies, but the ideas are expected to evolve and the hackathon participants interact, exchange their ideas, and start working with the data.

Email confirming acceptance sent May 8, 2018

Abstracts will be reviewed
Best contributions will be accepted

Registration ($895) by June 1, 2018
---
PROGRAM
Please see this page for the complete X-Culture Global Symposium Program
Presented here is only the part of the program that pertains to the Research Hackathon component.
Day 1 (Sunday, July 29, 2018)
Arrival
Welcome Reception
Introduction to the X-Culture database and overview of the research already in progress
Day 2 (Monday, July 30, 2018)
Session 1: Presentations

Brief review of on-going X-Culture research projects
Presentations of submitted ideas from applications
Team formation
Day 3 (Tuesday, July 31)
Session 2: Building a Foundation

Create specific research questions
Craft Theory/Hypotheses/Narrative
Identify Measures
Day 4 (Wednesday, August 1)
Session 3: Initial Presentations

Present foundation
Receive feedback
Data-intensive discussions
Day 5 (Thursday, August 2)
Session 4: Further data analysis

Run focused tests
Get clarification (on data and statistical tests)
Develop a detailed plan with deadlines for working toward a conference submission
Day 6 (Friday, August 3)
Session 5: Results

Present study results
Receive feedback

Special Closing Ceremony Session

Announce the most promising study
Develop a detailed plan with deadlines for working toward a conference submission
Day 7 (Saturday, August 4)
Farewell Breakfast
Departure
---
LODGING
University of Macerata. This cost is included in your registration fee.
---
REGISTRATION FEE:
The conference registration fee is $895, which covers:
6 nights lodging at the University of Macerata 
All meals, including:

Welcome dinner
Gala dinner at the Award Ceremony
5 lunches

One full day of bus transportation to the local companies
The conference welcome and printed materials
X-Culture Symposium Participation Certificates and recommendation letters commenting on your completion of the continuing education workshops.
There are a limited number of hotel rooms available as an out of pocket cost. 
---
FUNDING:
Please apply for funding from your university as for a regular conference:
The application requires a paper/summary of your research ideas that you would like to pursue using the X-Culture data;
The submission will be peer-reviewed;
The accept/reject decisions will be made based on the peer-reviews of your submission;
You will be asked to present your work on the first day of the conference (study proposal, your submission) and then again on the second (study outline, developed at the conference) and on the last day (final version of the study, developed at the conference);
The study proposals will be included in the conference proceedings and published at the conference web page.
---
Register Here
---