Tim van der Meijde – President/Executive Director
Tim is a young professional graduated with honors in International Business and Communications with a major in International Marketing at the University of Tartu, Estonia. He holds a vast amount of experience in marketing, consulting and internationalisation of companies due to internships, consulting cases, and contributing to business related communities. After an internship at consulting organization Atheneum in Berlin • Department of International Foreign Affairs at the networking organization Alturna Networks in collaboration with Solid-Optics, he enriched his personal development by participating in one of the X-Culture semesters and attending their annual Symposiums in 2014/2015.
---
Jonathan Crosby Contento – Vice-President
Jonathan Contento is the Vice President of the X-Culture Alumni Association. In the past, he has worked with multiple non-profit organizations and university clubs. In addition, Jonathan has interned with UBS, earned his Real Estate license, and has been a part of creating and developing non-profit organizations and events. Jonathan envisions himself to be an entrepreneur and seeks to be a philanthropic mogul on a global scale in the future. He feels passionately about helping people in need and is working relentlessly to develop both interpersonal and technical skills in order to be in the position to do so. Jonathan is currently attending Florida Gulf Coast University in pursuit of attaining Bachelors of Science degrees in both Business Management and Finance.
---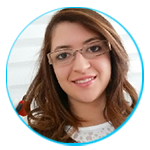 Claudia Camacho – Secretary/Coaching Director
I'm a 21 year old Colombian student from Universidad de la Sabana currently finishing my two degrees. One on international business administration and the other on international marketing and logistics management. Numerous international experiences such as creative expert exchange in Buffalo, NY, visiting the United Nations and multiple international institutions in Switzerland have enriched my personal and professional life giving me a broader view of the world. I feel passionate for marketing specifically on multisensory product design and neuromarketing; and I enjoy logistics and practices related to social corporate responsibility and corporate sustainability.
---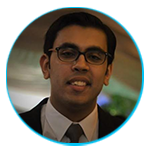 Irfan Qureshi – Treasurer
Hi everyone! My name is Irfan Qureshi and I am from Pakistan. I am currently working as a research analyst for a financial consultancy. I have done my bachelors in economics with a concentration in finance from the country's top program. I spend my free time jogging, binge watching shows, supporting Liverpool FC's campaigns and reading books on particle physics. I became a part of X-Culture's family because my beliefs on how the world can move forward are in tandem with the organizations. The road to innovation lies in collaboration, the secret to peace is cultural understanding and in order to use resources efficiently we need to work across borders. I hope to bring value to the organization in treasurer's capacity and help build a platform that can serve the global community.
---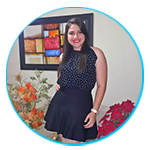 Jessica Gonzalez Ortega – Chief Operating Officer
I am Jessica Gonzalez from Colombia. I just finished my studies in International Business with emphasis in marketing and logistics at Universidad Del Norte, Barranquilla-Colombia. Also, I was an exchange student in South Korea where I lived for one year and studied in Hannam University, Daejeon. There, I took classes of Global Business and Global Communication. I had the opportunity to work as Marketing and Sales Coordinator for AIESEC that is an international organization for students around the world. Also, I was the Quality Manager, it means, I had to check that the experience of the foreigners in Colombia were completely satisfactory. My last experience was in X-Culture project where I had the opportunity to work with different people around the world, obtaining a good experience; also, I won a place in the top 50 to assist to the last symposium in Savannah.
---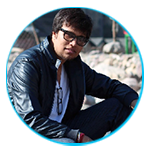 Ankur Agrawal – Asia Director
My name is Ankur Agrawal and I have just diploma in MBA (Sales & Marketing) from IMT Ghaziabad, Delhi – India. I have completed my graduation in B.Tech (Computer Science) and have a work experience of two years with an IT firm called Wipro Technologies based out of Bangalore. As a part of my summer intern-ship program at IMT, I have interned with Godfrey Philips, the Indian arm of Philip Morris group as a Brand manager (Cigarettes). I aspire to be working with an FMCG firm in the future too as a part of the Brand team.
---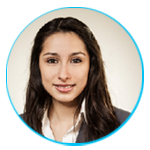 María Leticia Aguilar Vázquez – America Director
Dear participants and alumni, let me introduce myself. My name is María Leticia Aguilar Vázquez, I'm 22 years old and I'm from Mexico City. Currently I am the Operations Director of the North America, Latin America & the Caribbean Region of the X-Culture Alumni Association. I went to school at the German School Lomas Verdes, Mexico, therefore I can speak Spanish, German and English fluent. After school I went to Germany and have currently finished my studies in International Management at the "Europa Universität Flensburg". After an internship for 6 months in Mexico in Televisa Networks in the Marketing and PR department, I got my Bachelor Degree in February 2016. During my studies, I did one exchange semester in Burgos, Spain. As I was there, as part of one course I had to participate in X-Culture and my team was one of the winners of the season August-December 2014. Currently I am working for X-Culture as an Analytic Appraiser and am looking also for another job in a Multinational, which I can do till my Master starts. I am planning to study a Master in Business Development or in Corporate Management in Germany, which would start in September 2016.
---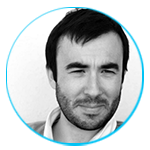 Helder Laranjeira – Europe Director
Helder Laranjeira is 35 and comes from Portugal. He's always been passionate about international cultures, enjoying traveling and learning new languages. He is currently concluding his Msc in Management at Católica Porto Business School and is a fully qualified Architect. He is the Co-owner and Director of a private international distribution company operating in the main western european countries. He has been an Appraiser-Analyst for the X-Culture program and recently co-founded and became Director for Europe Region of the X-Culture Alumni Association. After obtaining his Diploma in Architecture in Lisbon, he developed a 6 years career as Project Architect first in London and later in Portugal, having led multi-national teams and taken responsibility on the design, management and development of high-profile private and government promoted projects until 2011, when he changed activity. He went on to lead the Technical and Marketing Department of a leading company operating in Europe, having developed business activities in 8 countries. He's a creative and dedicated perfectionist, embracing passionately new challenges.
---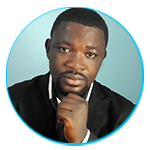 Isaac Omari – Africa Director
Isaac Omari is an entrepreneur from Ghana -West Africa. He is currently the founder and CEO of Hallmark Company Ltd. He graduated from KNUST- Ghana with a BSc. Chemistry in 2009 and also an MBA (International Business Management) in 2014. He completed x-culture in 2014.Isaac  Omari is a peer educator and a counsellor who has a lot of experience in Charity and missionary works. Isaac likes watching and playing soccer, listening to music, watching movies, gardening, listening and talking to people.
---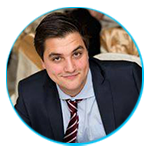 Adrian Padurean – Global Communication Director
Adrian Padurean is currently an undergraduate marketing student at Coventry University. He is a highly active person, while having a good academic performance, he has also been involved in multiple extracurricular activities during his degree, with the Coventry University Student's Union and other outside organisations. He is really passionate about team sports, digital entertainment, international and intercultural activities as well being highly motivated by his academic endeavours. Lastly, he is currently actively working on his dissertation.
---