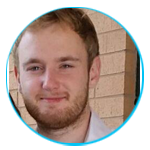 Tim van der Meijde – President/Executive Director
Tim is a young professional graduated with honors in International Business and Communications with a major in International Marketing at the University of Tartu, Estonia. He holds a vast amount of experience in marketing, consulting and internationalisation of companies due to internships, consulting cases, and contributing to business related communities. After an internship at consulting organization Atheneum in Berlin at the Department of International Foreign Affairs at the networking organization Alturna Networks in collaboration with Solid-Optics, he enriched his personal development by participating in one of the X-Culture semesters and attending their annual Symposiums in 2014/2015.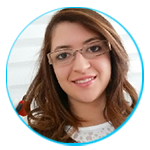 Claudia Camacho – Secretary/Coaching Director
I'm a 21 year old Colombian student from Universidad de la Sabana currently finishing my two degrees. One on international business administration and the other on international marketing and logistics management. Numerous international experiences such as creative expert exchange in Buffalo, NY, visiting the United Nations and multiple international institutions in Switzerland have enriched my personal and professional life giving me a broader view of the world. I feel passionate for marketing specifically on multisensory product design and neuromarketing; and I enjoy logistics and practices related to social corporate responsibility and corporate sustainability.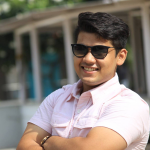 Sushant Singal
I am a 20 years old Indian student pursuing my Bachelors in commerce from Delhi University, after which I aspire to get admission into Law Faculty of Delhi University. I have been part of the X-Culture project for 4 times in a row. Currently I am a photography intern at Campus Drift, college media which has roots throughout India.
I am a big time foodie. I am passionate about beat boxing, gaming and binge watching English sitcoms. My appetite for learning new stuff never ends."
Being an X-culture Coach is a great opportunity for me to help current teams deal with their issues by helping them find best solution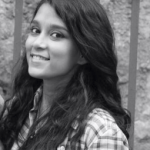 Jerry Jain
I'm Jerry Jain from Delhi, India. A 20 years old student studying Economics from Delhi University. I joined X culture as a participant some time back and it was really a good experience. That is why now I have come forward as a coach to stay connected to it. Other than that I am an avid reader and baker.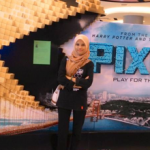 Farah Aqila Cheong
My name is Farah Aqila Cheong from UUM and currently in my final semester; doing my internship at Agility Logistics (Malaysia). The major of my study is Diplomacy and International Law and also interested in International Business and Psychology. Now, talking about my non-academic interests, I'm also an aspiring (small-scale) entrepreneur in F&B and cosmetics. I might me unaccustomed in the IB field as I am in my major of study. Hence, I sincerely wish my comments and previous X-Culture experience would be helpful to this season's participants.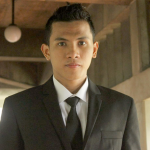 Arman Zendrato
He is MBA student in International Business, Yuan Ze University, Taiwan. Currently, he served as Market and Internet Community Developer at Biostar Microtech Int'l Corp, who responsible for market development in South East Asia Region. In 2014, he received the Outstanding Achievement, The Best GPA holder's UHN, as the best graduated student from Universitas HKBP Nommensen, predicate Summa Cum Laude.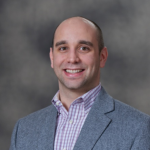 Bart Saracino
Bart is a BI and Data Science manager at MilliporeSigma, a business of Merck KGaA, Darmstadt, Germany. He has a BS from Loyola University Chicago in Advertising and Public Relations and an MBA from Saint Louis University in International Business. He currently lives in St. Louis with his wife and two children.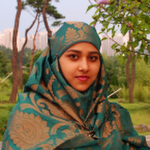 Sumana Zaman 
I am Sumana Zaman from Bangladesh. I am 22 years old enthusiastic and optimistic person. Currently, I am doing my bachelor degree at Hannam University in South Korea. My major is Global Business. In addition, I am preparing myself for the future battle with a vast practical experience of cross-cultural activities and leadership experience through my educational environment. Apart from that, my course works allow me to learn the real situation of the global industries and gather knowledge about how to cope up with an awkward situation. However, I am receiving Korean Government Scholarship as a reward for my best results on each semester. At the last but not the least, I had an opportunity to participate in X-Culture global collaboration project in 2016 through which I enriched my personal knowledge and professional resume.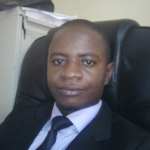 Alexander Nimako 
Alexander Nimako has practiced as a Public Relations Officer for National Health Insurance Authority over the past twelve years and played an instrumental role in the establishment of NHIS in Ghana. He holds a Master of Business Administration (MBA), Bachelor of Business Administration (BBA) and Higher National Diploma (HND) all in Marketing. Alex loves to meet new people and also share ideas that yield positive results. He participated in X-culture in 2015 during his MBA education at Kwame Nkrumah University of Science and Technology in Ghana.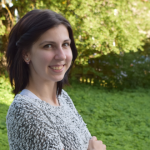 Õnne Allaje
My name is Õnne (name literally translates to 'happy') and I am from Estonia. I recently got my BA degree in communication and economics, graduated the University of Tartu cum laude. Currently, I am trying to make my way in communication and marketing, also striving to broaden my skills- hence coaching on X-Culture.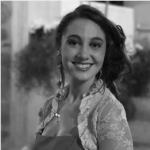 Eva Saenz de Ugarte Bacaicoa
My Name is Eva. I am from Spain. However, I love traveling so I lived 1 year in England, a few months in Italy and in Brazil and the past 6 years in the US. I graduated with International Business and Psychology degrees May16′. Currently I'm working at a startup in NYC which helps entrepreneurs create an effective product strategy. My goal is to speak 5 languages fluently. Right now I can speak English, Spanish and Italian, and I am working on my German and Portuguese. Always looking to learn more.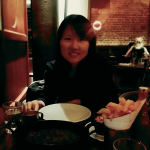 Jingbo Zhang
Hi there, this is Jingbo, and I go by Jing:). I'm a postgraduate student from the University of Nottingham Ningbo China. I'm currently studying English with International Business, a major involves both language and business course. I'm interested in culture blending and its effect in business communication. I'm also interested in learning different languages. I speak Mandarin, Chinese and some Spanish. I've participated in one X-culture project in 2015 and been planning to go to the Symposium held in Tampa, USA this year.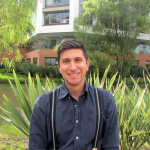 Daniel Fernando Aguirre Morales
Daniel is currently a double major student at Universidad de La Sabana, Colombia. He is majoring in "Computer Engineering" and "International Marketing & Logistics Management". He is a very people-oriented person and is particularly interested in topics related to Marketing, Market Research, Leadership and Team Work. Daniel has traveled to several cities in Colombia as a speaker of the conference "Technology & Innovation". He was selected to be part of the program "Future Talent Meets the Industry" at the ESOMAR LATAM & ESOMAR world congress events in 2016. Participated in X-Culture this year and truly enjoyed the experience.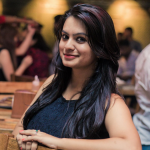 Jigyasa Das
Jigyasa is a 25 years old Business Development Manager for Newgen Software Inc. She did her PGDM in International Business from BIMTECH Greater Noida (New Delhi, India). Prior to this, she has worked with Dell International Services as a Tech Support Associate, and she holds a Bachelor's Degree in Electronics Engineering as well. During the course of her PGDM, she studied one semester abroad in KEDGE Business School, Marseille, France. This experience gave her a chance to travel through western Europe and have a better understanding about the beauty of cultural diversity. She enjoys working with international teams, and has been a part of the X-Culture Global Virtual Team as well.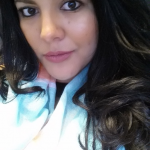 Liliana Moncayo
Liliana Moncayo, 30, MBA, Ecuadorian, single.
Experienced professional in coordination of abroad services operations and CRM management, I have been responsible and leader in organizational process reengineering (operations and administrative)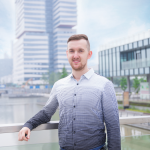 Kirils Kosarevs
Greetings,my name is Kirils,from Latvia and soon I am going to finish my degree in International Business with focus on finance.I came recently from China where i spent my exchange semester and where i was representing my country at China International Consumer Goods Fair in Ningbo.I also studied in the Hague university ,the Netherlands.I participated in X-culture 1 year ago and other similar project even before where I had to collaborate on-line with people from different countries as well but it was about developing new business idea instead of  business strategy for a company.I gained useful experiences from both projects.Apart from degree studies i am also learning computer programming and web design as I want to make website and software applications for my own business in the future.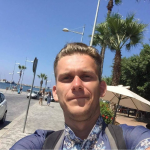 Volodymyr Rudov-Tsymbalist
I'm 22 yeards old, originally from a small town in Ukraine. Now live in Kyiv. At this moment, I'm second year student of master's programm in Kiev National University of Tarasa Shevchenko (top 1 in Ukraine) in "international economics". Active member of social changes, was present on maydan during the whole Revolution in Ukraine. Love to travel, shoot amazing pictures and to draw the nature. But for now I prefer mor graphic style in painting. Also I write a book, for now it's finished and need to be polish. Draw illustrations for it and preapring for publising. Have experience of working in government sector. Changes there are needed. Want to lear international experience of management and adopt some good ideas in our country.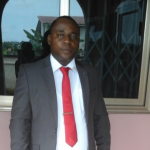 Samuel Osei Bonsu
Samuel Osei Bonsu, a 31 year Ghanaian born with an MBA in Marketing at KNUST, I am an Academy of International Business (AIB) member and also X-Culture alumni and GVT Coach. I am the CEO of Dilemma Marketing Consults and an aspiring emeritus in electronic commerce and international marketing researcher.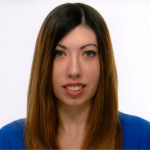 Giulia Bonucchi
My name is Giulia Bonucchi. I'm 23 and I live in Rome,Italy. I'm a MBA student at University of Rome Tor Vergata, currently working on my dissertation in International Marketing. I was an exchange student at University of New Mexico, where I took classes about marketing and management consulting. I worked on different consulting projects during my studies and I took part in X Culture competition in 2016.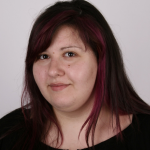 Lilly Nikolova
I am Lilly Nikolova, 32, from Bulgaria. I hold an MSc in International Relations from the University of Sofia, Bulgaria and have recently acquired my second MSc, in International Project Development from NEOMA Business School in Rouen, France. My professional experience spans different industries – educational, cultural, IT outsourcing, events, and others – and formats – corporate, non-profit, freelance. I am passionate about different languages (speaking fluently 3, and having basic to intermediate knowledge of another 3) and cultures.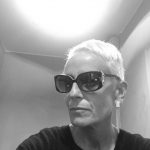 Maura Mattacchioni
I am middle aged woman. I work as judhe and I would definitely change my job. I am achieving my second master's Degree in international Economics and Trade Relations at University of Macerata. I took part in x culture LW challenge in 2014.I travelled so much around the world. I like reading, keeping fit as well as music.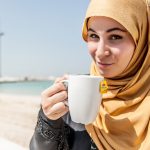 Qadria Naji
I am Qadria, I have a degree in marketing communications from UOWD and a working background in advertising. I studied and worked in Dubai most of my life and am currently residing in New Mexico with a primary focus on cultural integration and refugee resettlement.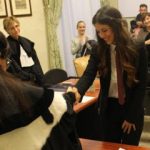 Arianna Mombelli
Hi! My name is Arianna and I'm 24 years old. I'm from Italy. I'm working in a marketing team for a firm that you certainly know: Samsung Italy! It's an hard job but also really interesting! I am also studying economics at university. I am already graduate in languages (English and Chinese). In my free time I love to go to gym and read a good book. My favorite writers are Glenn Cooper, Dan Brown and J. K. Rowling. Last, I love new challenges and to learn new things!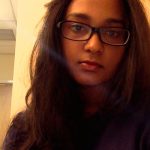 Drashti Shah
I am more than halfway through my Finance major and an English minor. I love reading fiction and non-fiction books. I currently work as a teaching assistant for an English professor. Moreover, I participated in X-Culture in the 2016-1 round and our team was one of the finalists.
 Kwadwo Oteng
I am Opare Kwadwo Oteng. I am twenty(20) years of age. I am studying Business Administration at Kwame Nkrumah University of Science and Technology; my area of specialization is International Business management. Also i am on part 1 of Institute of Chartered Accountants professional exams. I have had several internships with reputable companies some being multinationals. I love playing the Piano and i love music. Again i have great interest in meeting people from different cultural background. I participated in X-culture and i found it to be very interesting and very educative, so this opportunity is one great opportunity for me in terms of professionalism. Hoping to have a great time.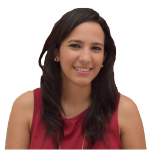 Diana Roa
I am from Nicaragua (Central America). Currently, I am studying a Master in Industrial Engineering and Management in Taiwan, and I graduated with honors in the same major in my country. I have acquired more than 4 years of experience related to Quality Process, Service System Design and Marketing in Telefonica Movistar.  I can speak fluently Spanish, English, French and a little bit of Chinese Mandarin.  I like to travel and meet people in discovering cultures.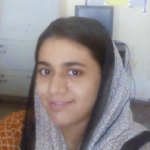 Aroosa Khan
from Pakistan, aimed to pursue a career in the progressive organization that provides opportunities for growth in profession and overall exposure. Possess first class academic career throughout.
BBA (Hons.) from The Islamia University of Bahawalpur.
Certified Professional Banker from The Institute of Bankers Pakistan.
Currently MS (Business Administration) scholar, awaiting for degree from the prestigious business school, Institute of Banking & Finance at Bahauddin Zakariya University, Multan.
Research Papers published in reputed research Journals while some are on track.
Participated various times in X-Culture Global Collaboration Courses.
Now participating as X-Culture Coach & intend to perform with devotion and loyalty to prove the worth.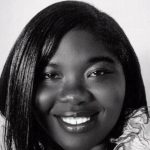 DORCAS AFRAMA DUFU
I am a 35 year old Ghanaian lady and my name is Dorcas Efua Aframa Dufu. I had both my first and second degree at the Kwame Nkrumah University of Science and Technology reading Publishing and Business Administration respectively. Presently I am a freelance illustrator with children of all ages as my target audience. During my leisure time I love to interact, read and try my hands on anything creative.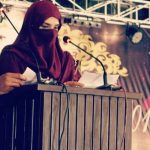 Sehrish Shabbeer
Sehrish Shabbeer is a 21 years old Pakistani girl. She holds a degree of Business Administration (BBA Hons) with major in HRM from The Islamia University of Bahawalpur. She is currently a student of MS Human Resource Management at NCBA&E with a vast interest in the areas of International Business, Global HRM and T&D. She is an X-Culture Alumni and has participated in different consultancy projects around the globe. She enjoys working in different cultures and meeting new people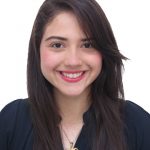 Jessica Gonzalez Ortega
I am Jessica Gonzalez Ortega from Colombia, I´m 24 years old and I graduated from International Business at Universidad Del Norte in Barranquilla, Co. I am so passionate about the business world, I love travel and know people from different countries and learn about their cultures. I am honored to be part of X-Culture, the Alumni Association and the couching program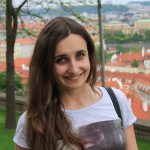 Ira Derbizh
I'm Iryna from Lviv, Ukraine. I received Master Degree in Economics Cybernetic and now working in an international company where cooperate with global markets. I participated in X-culture project one year ago what gave me many friends from different countries. And for now it is a great opportunity to work in it from another stage. I think it will be great time with the project participants.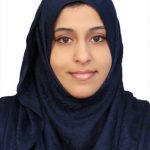 Sana Khan
Sana Khan hails from Bangalore, India but is born and brought up in Doha, Qatar. She has completed her Masters in Business Administration (MBA) with HR and Finance as specializations and is graduated in Bachelors in Business Management (BBM) in Finance. While completing her graduation, she also achieved her Certification in International Trade and Diploma in HRM. She has trained professionals in French language and other business related subjects. Sana also provides Freelancing Services in Educational Guidance to professionals, Content Writing and Editing, Media, Social Media and Research. She has been a part of X-Culture as a post-graduation student, then as an Appraiser – Analyst and now as a Coach.